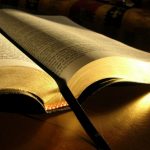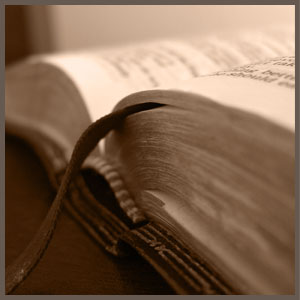 I am quite hesitant to begin blogging through my seminary class notes on Bibliology — the Study of the Bible.
Why?
Because Bibliology is dangerous. It lays traps and creates a labyrinth from which it is very hard to escape. I've been trapped in a certain Bibliology for about thirteen years, and in many ways, I feel I am just starting to escape. I would hate to trap anybody else. Of course, maybe I'm entering a new labyrinth and don't even know it…
Let me back up….
The problem with Bibliology (and Systematic Theology in general) is that the questions it asks are loaded questions. In legal terms, the questions would be considered "leading the witness." This is a dangerous thing to do when the "witness" is the Word of God.
Here is how Bibliology works:
A theologian (like a lawyer) wants to prove a certain point to the judge and jury. So to prove that point, he calls forward a witness which he views as the ultimate authority — Scripture, the very Word of God.
But the judge and jury are not ready to accept the authority of Scripture. They doubt the credibility of the witness. So the theologian has to back up and make an argument for the authority of Scripture. This is what Bibliology is. It is an attempt to prove the accuracy, authority, and credibility of Scripture.
This seems like a good thing to do until you realize that the people trying to prove these things have an agenda. They are not unbiased. They are lawyers wanting to win their case. They want to "stack the deck" in such a way that if you accept what they say about the accuracy, authority, and credibility of Scripture, then you will most likely also accept their interpretation and  understanding of Scripture (what the witness says), if you do this, then you will also buy into the rest of their theological system that they were trying to prove in the first place.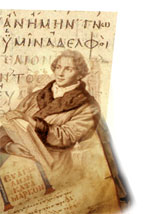 It should not surprise you that many of the famous theologians throughout history were also lawyers. They knew how to make their case to a jury — by creating a framework for the jury through which they will be compelled to agree with the perspective and argument of the lawyer/theologian.
The framework which forms the foundation and basis for all theology is Bibliology (and the accompanying Hermeneutics, which are the rules of interpreting Scripture). If you agree with a person's view of Scripture, and you agree with their rules of interpreting Scripture, you will also agree with them in almost everything relating to their theology.
So by way of example, let's say a person wants to prove that God sends people to burn forever in the flames of hell. To do this, they first have to prove that this is the way God is. To prove that, they have to prove that this is how God is described in Scripture. And to prove that, they have to not only prove the accuracy and authority of Scripture, but also the specific rules of interpreting and understanding Scripture which will eventually lead you to the the view of God and hell that they are trying to prove.
You see how this works?
And like it or not, this is true of all theology. One's view of Scripture (Bibliology) and one's rules for interpreting Scripture (Hermeneutics) form the foundation on which the rest of theology is built.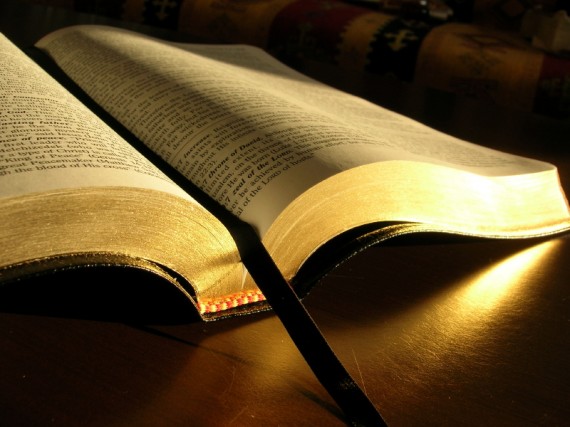 So why am I hesitant to launch into a review of my seminary notes on Bibliology? For three reasons:
Bibliology has Traps
The Bibliology I learned in Bible College and Seminary lays some dangerous traps. I don't want any of you, my wonderful, online friends, to get trapped. To counteract this, as I blog through my notes, I will attempt to point out the traps as best I can.
My Bibliology is Changing
The problem with me pointing out the traps is that in so doing, I may be laying new traps. You see, my Bibliology has gone through some seismic shifts over the past five years, and I am not sure that my new Bibliology is correct. I have barely begun to test it, and as I do, something gets "tweaked" on it almost every single day. One of these days, I might find myself in another trap, or experience another seismic shift, and realize all my "tweaks" were horribly wrong.
But this time around, I have something going for me which I didn't have the last time. This time, I am fully aware that — just like every other theologian — I have my own theological agenda. The problem is that I am just not yet fully sure what my agenda is. I am trying to tip my hand as much as I can so you don't walk into any Bibliology trap which I might be laying unaware. But still, I don't want to lead anyone off a cliff.
Which brings me to my third reason for being hestitant.
Bibliology Brings out the Name-Callers
I'm tired of being called a heretic, apostate, and reprobate by people who disagree. I know it's going to happen, but that doesn't mean I like it.
I don't mind if you disagree. But if you do, rather than condemn me to the pit of hell for being of the spirit of the antichrist, can we at least have a cordial conversation first? I am open to learning from others, and I will admit anywhere I have gone wrong, but I learn best from people who also want to learn. If you don't want to learn, well, in the words of my friend "Sam", you should probably just donate your computer to Goodwill.
So, this is my introductory post to Bibliology. Did I scare you off? I hope not!
Want to learn more about the Bible?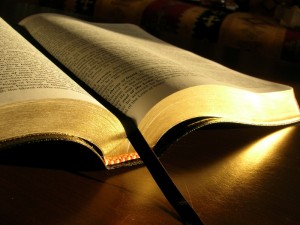 Do you want to learn more about Scripture, and the theological terms and ideas related to the Bible? In theological circles, we call this "Bibliology," which is a fancy term for "the study of the Bible." Regardless, here are some more posts on the Bible to inform and challenge your thinking about Scripture.
Posts about Inspiration
Posts about Inerrancy
The Canon of Scripture
On Sola Scriptura
How to Study and Obey the Bible
If you have questions about how we got the Bible or how to understand Scripture, please leave them in the comment section below!