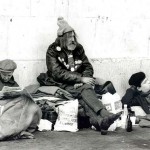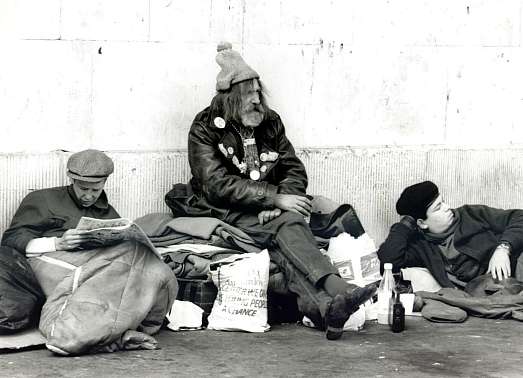 There are homeless people all around. You live near them, walk by them, and see them almost every day.
But what do you DO about them? What can you do?
If you give them money, will they spend it on drugs and alcohol? Aren't they homeless because they don't want to work? Shouldn't they just go get a job? Isn't the government taking care of them?
There are so many questions about homeless people. And so few of us have any answers.
Learn the answers to these questions and learn how to love homeless people from someone who spends large amounts of time with the homeless every week.
Learn how to help the homeless
Sam Riviera has been loving and serving the homeless people in his area for many years. I have recently been trying to begin showing love and service to the homeless in my own area, and asked him for suggestions and advice. In response, he wrote 13 blog posts on how to love the homeless.
The stories Sam shares are often heart-wrenching, but more than this, Sam's deep love for Jesus and how he wants to share this love with those who rarely see it is truly beautiful.
If you have questions along the way about loving and serving the homeless, Sam is quite active in the comments on this blog, and will be more than happy to answer any questions you might have.
I have been helped by reading these posts, and believe that if you want to learn how to love the homeless in your area by meeting their needs and showing them the love of Jesus, you also will benefit from reading these posts.
And it is super easy to read them all! Just sign up to have them sent to your email inbox. There are 13 emails total, and you will receive a new one every Friday. Sign up below to learn how to love and minister to the homeless.
There is so much need in the world!
And YOU can help.
Fill out the form below to receive several emails about how to love and serve the poor and homeless.