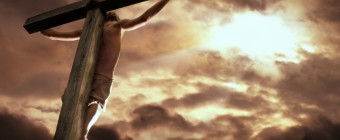 In the past, some people have accused me of having a "crossless gospel." I think this is hilarious, because if they really knew what I taught and believed, they would see that for me, the cross is the absolute center of everything I teach and believe.
For me, the death and resurrection of Jesus is the foundation to how I read and study Scripture. The cross is at the center of my theology. What Jesus did on the cross provides the pinnacle example of how Christians are to live our lives. Without the cross, there is no Gospel. And as Paul says, if Christ is not raised, our faith is in vain (1 Cor 15:17).

I have written a lot on this blog about the death and resurrection of Jesus, and some people have asked that I make these posts more accessible to readers. So as we draw near to Easter (Yes, I call it "Easter" – for very good reasons), and as I am working on redesigning my entire blog, I decided to make several of my central blog posts about the death and resurrection of Jesus available to people by email.
If you want to receive several of my posts on the death and resurrection of Jesus in your email inbox for you to read at your leisure, I have now created a way for you to do just that. To get started, add your name and email address in the form at the bottom of this post.
I will eventually be doing something similar with numerous other series, but I wanted to start with the series on the death and resurrection of Jesus because it is so foundational and central to everything else I write about on this blog.
If you are a subscriber to this blog, you will have already received a free digital copy of Skeleton Church, in which I provide a bare-bones basic definition of church. I give this book away because it too is central and foundational to most of what I write. If you don't understand what I have in mind when I write about "church," you probably will not understand a lot of other things I write. I am not saying you have to agree with the definition I propose in Skeleton Church (Though why wouldn't you? Ha!), but at least you will know where I am coming from.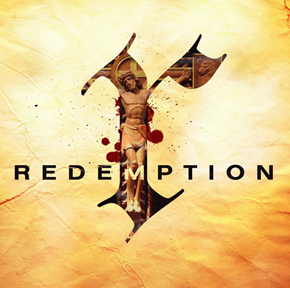 Anyway, it is the same with the death and resurrection of Jesus. The crucifixion and resurrection of Jesus forms the foundation for everything I write on this blog. Everything. ⇦ Tweet that!
What Jesus accomplished on the cross and through His resurrection is central to everything else. The death and resurrection of Jesus are not only central to Scripture and the Gospel, but are also central to learning (maybe for the first time) what God is like, and how we are supposed to live our lives as followers of Jesus.
By reading these posts, you are forming a firm foundation for understanding Scripture, theology, church, and life. You are gaining what I like to call "crucivision." You will learn to see everything through the lens of Jesus Christ on the cross.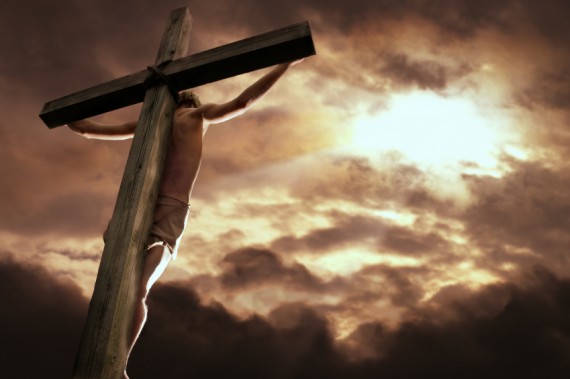 This is why, as I work on redesigning, rebranding, and repurposing this blog, I decided to make my posts on the death and resurrection of Jesus the very first series of posts I offered by email. Other series will be offered shortly, but I decided to start with this one.
But here is a full disclosure statement …
I am still learning about the infinite ramifications of the death and resurrection of Jesus, just as you are. And some of the posts you are going to read in this series were written at a time when I thought I knew it all, but actually knew next to nothing. I still know next to nothing, but at least now I know it.
But as I was going through some of these posts, I cringed a bit at some of the things I had written, and how I wrote them. I no longer exactly believe all the things I used to believe … nor am I comfortable with how I used to say these things.
So why am I making these posts available as a series of emails?
Because the posts show progress … which is one of the goals of theology … and one of the goals of the cross. I include the posts in an order which shows how my thinking progressed over time.
So as you are reading these emails, if you encounter something that seems to contradict what I wrote previously, just know that this is all part of the process of theology. Just as God sanctifies how we live over time, so also, God sanctifies what we believe. We die to what we were so that we can be raised again to the new life God desires.
Fill out the form below to get started! See you soon!
Do want to understand the death and resurrection of Jesus?
Very soon I will be creating an online course which will help you see the death and resurrection of Jesus like never before.
Become a member of RedeemingGod.com to be notified of when this course is ready.