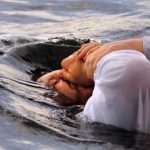 Did you know there is a debate about whether we are supposed to be baptized "In the name of the Father, Son, and Holy Spirit" (Matthew 28:19-20) OR "in the name of Jesus"?
Yes, we Christians argue over some silly things.
In my book, Dying to Religion and Empire, I talk about how some Christians view baptism as a magical incantation in which the right words need to be said in order for the magic spell to actually work. The whole thing is ridiculous.
But when Christians think that baptism is required to gain eternal life, then it also becomes important to make sure that the baptism is done in the right way with the right words.
Of course, when we realize that baptism is NOT required for eternal life, then this entire debate fades away into meaninglessness, but we already talked about this…
But let us try to solve the debate anyway … because … you know … Bible.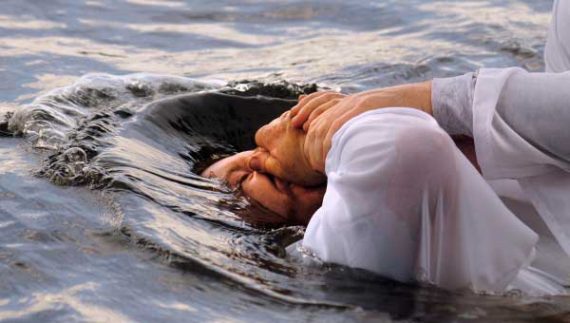 The Origins of the Baptism Debate
When people want be baptized "in the right way," they argue about when baptism should take place, how much water is necessary, where the baptism can occur, who can perform the baptism, what actions should be performed during the baptism, and what words need to be said along with the baptism.
And again, according to some, if you don't do all of it right, then it doesn't work. Yes, just like a magic spell taught to Harry Potter at Hogwarts School of Magic…
Now I am not going to try to solve the ENTIRE baptism debate, but we might be able to solve that last one, about which words need to be said at the baptism.
The debate began because the words of Jesus in Matthew 28:19-20 seems to be at odds with the actual practice of the Apostles in the book of Acts.
In Matthew 28:19-20, Jesus instructs His apostles to "baptize … in the name of the Father, the Son, and the Holy Spirit." So when many people get baptized, they say, "I baptize you in the name of the Father, the Son, and the Holy Spirit."
But when we get into the book of Acts, we see that the apostles baptize "in the name of Jesus" (Acts 2:38; 8:12; 8:16; 10:48; 19:5).
So what gives? Some suggest that when Jesus says "in the name of the Father, Son, and Holy Spirit" He means "in my name." Because … you know …. the Trinity.
Of course, God the Father's name appears to be Yahweh, and as far as we know, the Holy Spirit doesn't have a name, so is it really accurate to say that "Jesus" is the name of the Father, the Son, and the Holy Spirit?
Yet if we baptize "in the name of Jesus," aren't we then disobeying the very words of Jesus where He instructed us to baptize "in the name of the Father, Son, and Holy Spirit"?
And the debate rages on, with both sides accusing the other of practicing illegitimate baptism.
How can we solve this?
Well, it starts by disavowing all these Christians who waste their time and energy with idiotic arguments over words … but there is also a key to help us solve the argument.
The Key to the Baptism Debate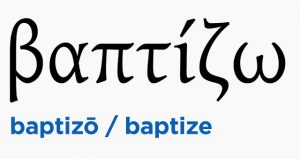 Baptism is not a translation of the Greek word, but a transliteration.
When people translate from one language to another, they look at the word in the original language, and then provide the equivalent word in the new language. So hamartia gets translated as sin , theos as God, and so on.
But for some inexplicable reason, there are a few Greek words which Bible translators failed to translate. Instead, they transliterated these words, which involves changing the Greek letters of teh root word into English letters and then calling it good.
So Christos becomes Christ and euangelion becomes evangelism.
This is what happened with the word baptism as well. It is a transliteration rather than a translation. The Greek word is baptizma, and it was transliterated as baptism.
How does this help?
Well, if we translate the Greek word baptizma in Matthew 28:19-20, we get a clue as to what Jesus might have actually been teaching … and this leads to the one crazy suggestion about Matthew 28:19-20 that might help solve this particular baptism debate.
The 1 Crazy Suggestion about Matthew 28:19-20
So as everyone knows, Matthew 28:19-20 is the "Great Commission" in which Jesus gives some final instructions to His disciples. And he wants them to take the things He has taught and teach these to other people also.
That is, Jesus wants His disciples to go and make more disciples.
And discipleship involves teaching and training other people about what they should believe and how they should behave. It is teaching people about life and doctrine. And not just "classroom teaching" but teaching by example and showing people how to live.
Anyway, none of this is challenging, new, or crazy. Everyone knows all this.
But here is the crazy suggestion … What if we actually translated the Greek word baptizo in Matthew 28:19 instead of just transliterating it? Is that crazy, or what?
The Greek word baptizma means immersion (the verb baptizo means to immerse).
So if we translated the Greek word, the verse would say this:
Go therefore, and make disciples of all the nations, immersing them in the name of the Father and of the Son and of the Holy Spirit, teaching them to observe all things that I have commanded you …
Jesus instructs His disciples to make disciples and to teach everything He has taught to them, so that the people they teach are immersed in the name of the Father, the Son, and the Holy Spirit.
This doesn't necessarily mean "dunk them under water while saying a few words over their head."
If I told you to "immerse yourself in this blog," would you think you had to go take a bath while reading this blog? No. You would think that I was inviting you to read a lot of blog posts for the next days or weeks.
If I told my daughter to "immerse yourself in math" to prepare for the exam, would you imagine that I was telling her to go swim around in a local river with her math books under her arm? No. You would understand that I was telling her to study hard.
If I told my wife, "I want to immerse you in my love," does this mean that I want to plunge her under the water in a swimming pool while saying "I love you"? No. It means I want to show her in tangible ways how much I really do love her.
Similarly, if Jesus says, "Go immerse people in the name of the Father, the Son, and the Holy Spirit," is He saying, "Go dunk them under water while saying some words over them"? I think not.
Instead, Jesus is saying, "I have taught you lots of things over these past three years, and I want you to go and teach these to others also. Go immerse them in the teachings about God the Father, about Me, and about the Holy Spirit, which are the things I have taught you. Spread this teaching around the world."
Jesus is telling His disciples that as they have immersed their lives in His for the past three years, they now must go and invite other people to immerse their lives in the Father, the Son, and the Holy Spirit.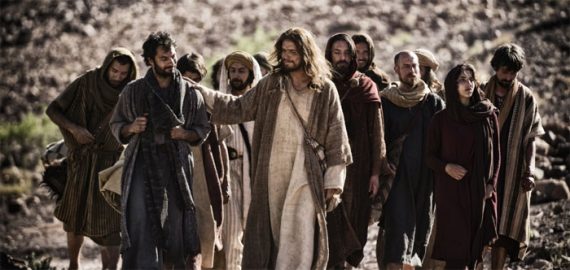 Sooo … You side with those who think we should baptize "in the name of Jesus"?
No! If you think that is the point of this post, you've missed it entirely.
There are no magic words. It is not about what words you say.
As long as we Christians keep arguing about words, we are missing the entire point of the teachings of Jesus … and we should go immerse ourselves in His teachings some more.
Look, if you want to get dunked under water, go ahead. For some, it can be a wonderful ritual, full of symbolic significance.
But the real thing Jesus wants us to do is to learn about Him, learn about God, and learn about the Holy Spirit.
Jesus wants us to follow His example of death and resurrection so that we lay down our lives for others.
Jesus wants to show us how to die to ourselves so that we can rise again to real life in Him.
So let us all stop arguing about the method, mode, and magic words of baptism, and instead start living for Jesus and loving others like Jesus … just as He commanded us in Matthew 28:19-20.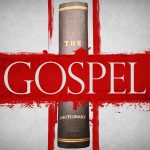 Understanding the Gospel requires us to properly understand the key words and terms of the Gospel. Take my course, "The Gospel Dictionary" to learn about the 52 key words of the Gospel, and hundreds of Bible passages that use these words.
This course costs $297, but when you join the Discipleship group, you can to take the entire course for free.