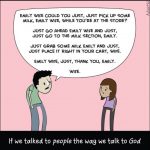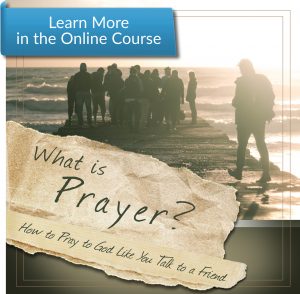 How do you talk to God? How should we talk to God?
I often hear Christians who have picked up a really bad habit of saying "Father God" at least once every 5 words. I am not making this up. You have probably heard something like it yourself.
Such prayers sound like this:
Father God, I thank you, Father God, for being here, Father God, and for allowing us, Father God, to study Scripture today, Father God. And Father God, may you bless our minds, Father God, with your Spirit, Father God, so that, Father God, we may become more Christlike, Father God, and in your name, Father God, bring others to you, Father God.
And on and on it goes. I have written about this before here. Such a way of praying certainly develops a good rhythm, but is that really what we are going for in our prayers? Rhythm? No. I think that when we pray, our goal should be communication with God.
So how can you do that?
Talk to God like you Talk to Others
When people say "Father God" over and over in their prayers, I imagine God does not mind as much as I do … but please, when you pray, learn to talk to God like you talk to anyone else. You do not need fancy words, fancy language, or lots of repetition.
And God definitely doesn't need to be reminded of who we are talking to.
On a recent Facebook Post, Vicki Manera shared this image with me: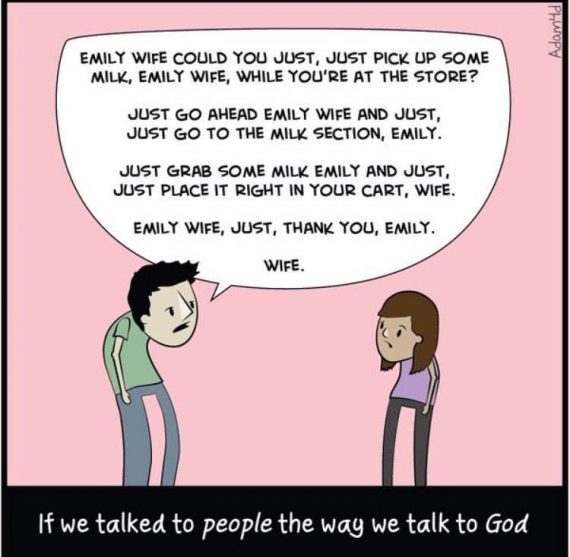 Let's start talking to God the way we talk to anyone else. God does not need to be reminded that we are talking to Him.
In fact, you don't even need to start your prayers with the word "Dear" and end them with the word "Amen." Do you do this when talking to anyone else? Nope. So just talk to God like you talk to any other friend who is standing right next to you. Because that is exactly where God is.
The Lord's Prayer for Today
Here is "The Lord's Prayer" which follows this way of thinking about God and about prayer:
Hey Dad, I know that you want people to know who you are, and so help me learn to follow your ways here on earth just as they are followed in heaven. Help me do this by trusting you for my needs today and avoiding the way the world wants me to live. Hopefully as you teach me to live this way, others will come to know you through me. I'm serious about this, okay?
Now really, that prayer is quite generic. It doesn't say much. But it's a template for how our conversations with God can go. You don't need to memorize this prayer or recite it. After all, do you memorize a conversation you want to have with your wife and recite it to her every night at dinner? I hope not…
The point is this … God is a real person who wants to have real conversations with you. So talk to Him that way!
Do you want to pray like never before?
Do you what to talk to God like you talk to a friend? Do you want to see more answers to prayer?
If you have these (and other) questions about prayer, let me send you some teaching and instruction about prayer to your email inbox. You will receive one or two per week, absolutely free. Fill out the form below to get started.