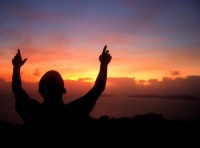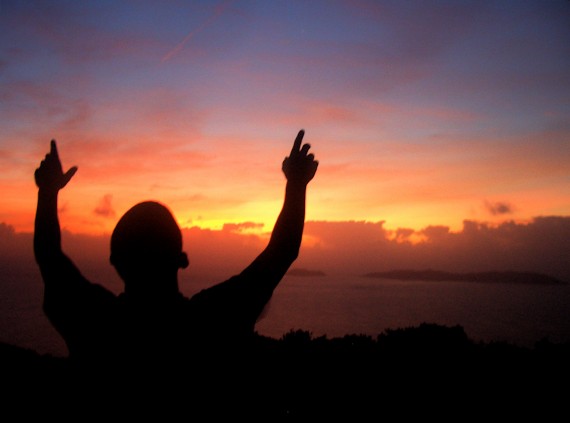 In a previous article we saw how people sometimes repeat God's name over and over in their prayer. This is not a natural way of praying to God.
Another type of unnatural prayer is the one where two or three words are repeated over and over throughout the entire prayer. Sometimes these words are "Glory to God! Hallelujah!" Other times they are "Father God," "Holy Jesus," "Glorify Your Name, Oh Lord" or some combination or variation of these ideas.
Usually, while the person is praying out loud, they will inject these words at the beginning of every sentence, and sometimes right in the middle of a sentence.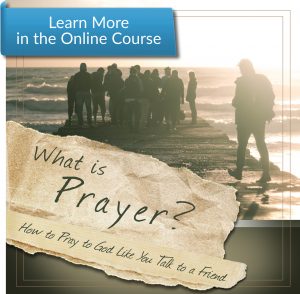 In church prayer meetings, we usually don't think much of this sort of praying because it is so common. And while this sort of praying is not quite as strange as speaking in tongues, when it is carried over into a real-world conversation with another human being, it sounds completely bizarre. Imagine that instead of praying to "Father God" two men, Theo and Andrew are having a conversation where Andrew repeats Theo's name every few words. Here is how this conversation might sound:
Theo: Hey Andrew! How have you…

Andrew: Oh Theo, I thank you for letting me come into your presence today, Theo, and Theo, I ask that you bless me today, Theo. For I am your servant, Theo, and come before you with nothing but an outstretched hand, oh Theo, hoping that you might, Theo, in your glory, Theo, and out of your grace, Theo, see fit to listen to my needs, Theo, and hear my requests, Theo, and grant them, Theo, according to your mercy, Theo.

Theo: Uhhhh….

Andrew: And Theo, there are many people in this place, Theo, who have many burdens, Theo, and they come before you with many sins, Theo, which you, oh Theo, in your infinite wisdom, Theo, already know about, Theo. And we thank you, Theo, that because of your blood, Theo, shed for us, Theo, we might enter your presence, Theo, with boldness, Theo, before your throne of grace, Theo…

Theo: You can stop saying my name now. I'm not going to forget it.

Andrew: Oh Theo, Theo, Theo, Theo, Theo, Theo, Theo. We love your holy name, oh Theo. For in your name, Theo, there is strength, oh Theo, and power, oh Theo, and might, oh Theo, and glory! In your great name, Theo, we cast out evil spirits, Theo, and bind the enemy, Theo…
Have you ever heard prayers like this? Where "Father God" or "Lord Jesus" is mentioned every third or fourth word? This sort of prayer goes on for a while, and the person praying develops quite a rhythm, and pretty soon, those listening to the prayer start whispering, and even shouting the name of God also.
It's a great way to pray if you want to drum up some enthusiastic "Amens!" to an eloquent and energetic prayer, but when it comes to having a conversation with God about what is important to Him and to us, I'm not sure that this is the best way to pray. When we talk to God, our goal should be to talk to God … not to get people to shout "Amen."
Do you want to pray like never before?
Do you what to talk to God like you talk to a friend? Do you want to see more answers to prayer?
If you have these (and other) questions about prayer, let me send you some teaching and instruction about prayer to your email inbox. You will receive one or two per week, absolutely free. Fill out the form below to get started.