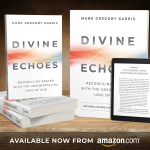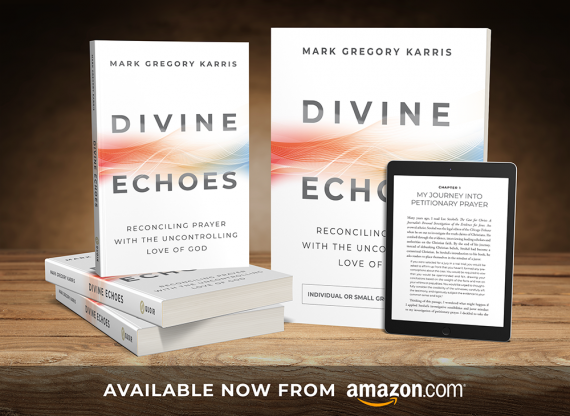 Lots of Christians struggle with know what to pray for and how to pray. And all Christians struggle with wondering why they don't see more "answers" to prayer. The new book by Mark Karris, Divine Echoes, seeks to answer some of those questions, especially the issues surrounding petitionary prayer.
By reading it, you will learn that many of the common beliefs about prayer are simply wrong. For example, if the common beliefs about how and why God answers prayers are correct, then this proves that God is capricious. Why does God heal some people from the flu and give them parking spots at the mall, but not others? Why does God rescue some people from violence, but not others. But God is not capricious, and so there must instead be something wrong with our understanding of prayer and it works in connection to our loving, gracious, and relational God.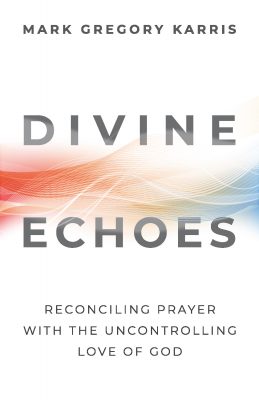 So read this book, and start rediscovering prayer (and God).
The author, Mark Karris, also asked me to write an endorsement for his book, which you can read in the first couple pages. Here is what I wrote:
This is one of the best books on prayer I have ever read. It not only addresses the questions of why we should pray and what prayer is, but also the more important questions of how prayer works and how God works with us to see more of our prayers answered. After reading this book, you will stop praying to God and start conspiring with God to be the vital change we desperately desire to see occur in the world.
–J. D. Myers, Author of What is Prayer? How to Pray to God Like You Talk to a Friend
You can get Divine Echoes here on Amazon. There is also a workbook that goes along with it, which is also available on Amazon. And as long as you're getting good resources on prayer, you might as well get my book on prayer as well (Mark Karris wrote the foreword).