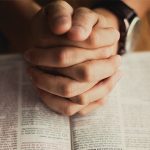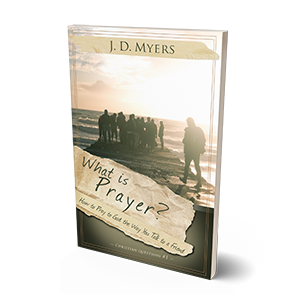 My book on prayer came out last week. Right now, you can get the eBook version for $2.99 on Amazon.
If you buy the book today (December 19, 2017) I will send you an additional $250 worth of teaching materials about prayer.
Bonus Materials on Prayer
Here is what you get:
4.5 Hours of teaching about prayer (from my course on prayer) – Value: $197
4 Hour audiobook recording of the book – Value $30
PDF version of the book – Value $10
Several Videos of me answering questions about prayer – Value $5
The ability to receive further instruction about prayer via email – Value $10
To get these additional resources about prayer, just follow these two steps:
Send an email to prayerbook@redeeminggod.com saying you bought the book.
That's it! I will send you the bonus materials later this week.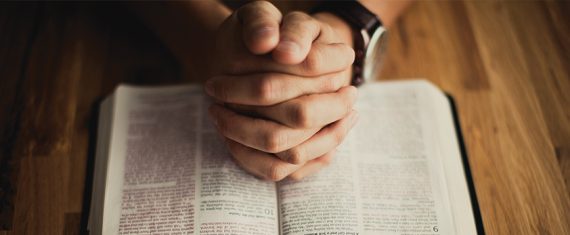 What People are Saying about the Book
There have already been some great reviews of the book. Here are a few:
I highly recommend this book to help anyone wanting to learn how to comfortably pray and actually enjoy prayer time. -Jim Maus

The book appears to be too simple but as you progress Jeremy covers many aspects of prayer in a way that is like a breath of fresh air. -Pete Nellmapius

I especially enjoyed section on praying before a meal, always felt something wrong about that in the back of my mind, good to see expressed on print for first time. -Jon Albeanu

It is a book that can change your life. J.D.Myers has the gift of making Jesus and his teachings very simple for every man in any christian denomination. -Nikos Varalis

This is a must-read! People make prayer out to be something mystical, hard-work, and even frustrating. After reading this book you might even stop using the word prayer. You might just tell people that you are "talking to my very good friend, God." -Michael Wilson

If you wonder what praying means, if you wonder what praying should be like, or even if you wonder why on earth people should even pray, READ THIS. This is, so far, my favorite Jeremy Myers book. -B. Shuford

This is not your typical book on prayer. Jeremy has written something truly helpful that bypasses the religious mumbo jumbo we have attached to prayer and made it something simple, joyous and easy to do. -Wesley Rostoll

Each chapter has some great ideas that can put us on the path to exploring how praying can be more natural and less confusing or frustrating. -Mike Edwards

Always stressing God's love for us, he shows us how we can have honest, meaningful conversations with God. While he doesn't claim to have all the answers, with humor and compassion, Myers instructs and inspires. -Imani42

Have you ever wondered how Paul can tell us to pray without seizing? Do you think it is possible? I challenge you to read this book and find out for yourself how easy it is. -Wickus Hendriks

Don't expect to pray and stay the same, as most of the time you are the answer to your prayer. -ThePilgrimm

J.D Myers presents a practical and very clear understanding of who God is ,who we are and how life looks in prayer. Easy to understand concepts with shackle breaking power this book is a must read. -David DeMille
You too can experience what these reviewers are talking about above. You too can gain freedom and confidence in your prayers, and also begin to see more answers to your prayers.
Get this book today for $2.99, and then receive $250 in additional teaching on prayer absolutely free.