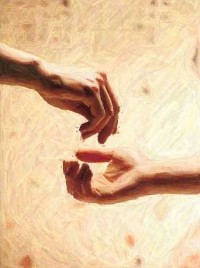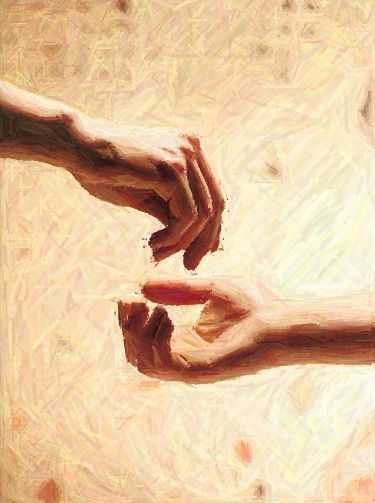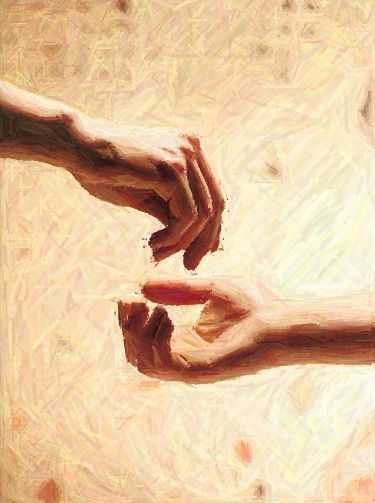 Yesterday, we briefly considered the account of Jesus telling the Rich Young Ruler to sell all his possessions and give the money to the poor.
Does this tell us anything about how God views money?
Jesus probably isn't so concerned with the wealth the rich young ruler had, and He probably isn't overly concerned about the buildings that churches own. His primary concern is with how these possessions are viewed, and what we do with what we have, especially for those who do not have as much. Jesus wanted to challenge the whole way of thinking which says, "Those who have more are loved more; and those who have less are loved less."
Could it be that God has given some people more than others, not so that they can feel extra special, or become puffed up about how great of people they are in God's eyes, or how wonderful their ministries are for the advancement of the Kingdom of God, but so that those to whom God has given more can use what they have to bless others who have been given less, and in so doing, be blessed in other ways in return?
Could it be that wealth distribution has nothing to do with righteousness, morality, and God's blessing, and has everything to do with God's plan to make a people of God for Himself where everybody works together and provides for one another in a vast array of interconnected friendships and mutually dependent relationships? For the physically poor often have spiritual, emotional, and relational wealth which those who are physically rich know nothing about.
When the rich give to the poor, they soon discover that the poor give more back to them. Not in the form of wealth and prosperity, but in the form of joy, peace, and fulfillment. So those who are rich should seek to distribute some of their wealth to the poor, for this is how God planned it.
If this is beginning to sound suspiciously like the redistribution of wealth, that's because it is. However, redistribute of wealth was God's idea first, and when governments try to accomplish it, they always fail. Wealth redistribution must be done God's way or not at all.
We will look at the topic of wealth redistribution tomorrow for the synchroblog. If you are a blogger, make sure you join us!
---