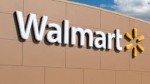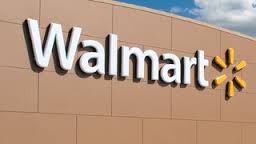 Here is a story from Sam Riviera about how he showed tangible love and concern for a woman he met outside of Walmart. As we seek to follow Jesus and be the church in our community, loving others with the love of Jesus can be as simple as caring for the person right in front of us.
---
Another  winter day, but the temperature in the sun in front of  that  Walmart here in San Diego was well over one hundred degrees.  Somehow I never noticed Annabelle when I went into the store.  But I saw her and heard her when I came out.
"Pardon me sir.  Would you like to give something to help the homeless?  Even a quarter would be appreciated."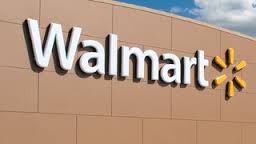 Annabelle was sitting in the hot sun at a small table with a sign that named the group for whom she was fundraising.  Another sign said "Ask me for my testimony."  Annabelle was dripping sweat.
"Tell me about this group you're raising money for," I said.  "How did you get involved with these people?"
Annabelle told me about how the group had helped her and her daughter get off the street and break her addiction to drugs.  She said that she is following Jesus now.
"I had a job, but lost it a couple of months ago because of the economy.  So I thought I should try to give back  by sitting out here fundraising."
"You look like you're cooking out here in the sun."
"I am.  I feel like a piece of roast beef, but I'm going to stay."
Annabelle went on to tell me that some people are kind to her, and some are not.  Some call her nasty names, tell her she is what's wrong with this country, and some even tell her she is ugly.
I told her it's how God sees us that counts.  In God's eyes, we're beautiful.
"I know that, but sometimes it's hard sitting here with people saying some of those things.  The devil tempts me to not be nice to them.  But I try real hard to be nice to them anyway."
After giving Annabelle a donation, I told her my wife and I would pray for her and asked how she would like us to pray.
"Please pray for my teenage daughter and my teenage niece who lives with us."
"Should we pray for a job for you also?"
"Yes, I need a job.  But I'm not worried about me so much as I'm worried about those girls.  I'm right with Jesus and I'm OK."
We shook hands and hugged.  Apparently the group of people that had gathered around us listening to our conversation were not familiar with seeing customers and fundraisers hugging in front of Walmart.
When I got home, I remembered that we had a clip-on beach umbrella in the closet that we probably didn't really need.  A little later I fastened it on Annabelle's table, since I had to "pass by that way anyhow on my way to an appointment."  (My appointment was really in the opposite direction, but Annabelle didn't need to know that.)  Someone had given her a cold drink and she said she had already eaten lunch.
"Can people see you under that umbrella when they come out of the store?"
"Even if they can't see me, I can see them and they can hear my big mouth.  God bless you and your wife!"
As I walked back to my car I could hear Annabelle.
"Pardon me, sir.  Would you like to give something to help the homeless?"
Please pray for Annabelle, her daughter and  her niece.
Be the Church in Your Community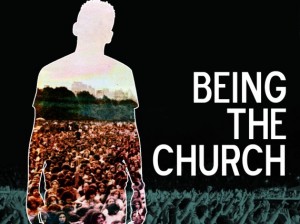 Want to be the church in your community but don't know? Here are some posts which not only explain what it means to be the church in your community, but also gives concrete, practical examples of what it looks like and how to be the church whatever you do and wherever you go. Remember, you ARE the church, and wherever you go, Jesus goes with you!
If you have questions about how to be the church in your community, please let us know in the comment sections below, and we will try to write a post which answers your question.