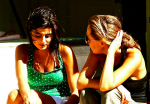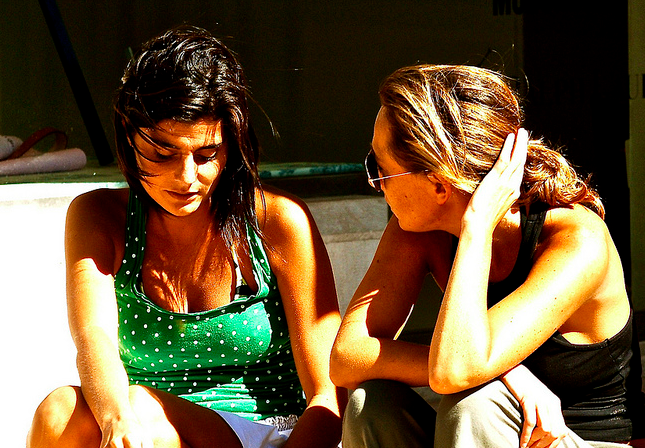 If you want to be the church in your community, one big part of this is looking for people that you can love like Jesus. That is, you need to keep your eyes and ears open for the people whom God brings into your life who need a word of encouragement, a helping hand, a shoulder to cry on, or simply a listening ear. In this post, Sam Riviera provides three examples of people we can love like Jesus, simply by listening to them.
It doesn't take a lot of energy to listen to others, but it is a great way to love others like Jesus and show that we care.
Listening to Others
As followers of Jesus most of us have learned all kinds of great information from church, Bible studies, the Bible and Christian books that we should share with people we know, especially those who don't follow Jesus. Right? Don't they need to know this stuff so they can live good Christian lives?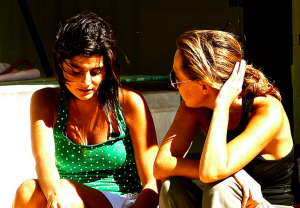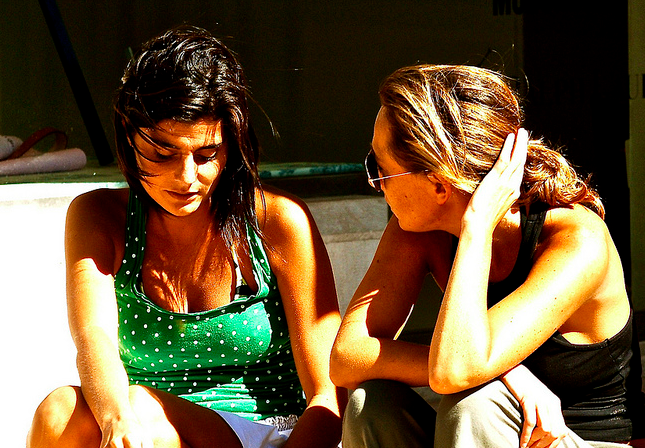 Approaching people with Bible verses and theology has never worked for us. The people we know don't want that. They want someone who will listen to what they have to say. As my dad once said, "Good talkers are a dime a dozen. Good listeners are tough to find."
Rather than launching into your gospel presentation, or spending all the time talking to others about your problems, your issues, and your concerns, make sure you spend a majority of the time listening to others.
Below are three people we can love like Jesus by listening to them.
1. The Lonely
Although anyone can be lonely, elderly people and single people frequently are lonely. Many of the single people we know tell us that they have few friends and that their work schedules don't allow time for lots of social activities. We try to find times when they are available and invite them to our home or meet with them in coffee shops to listen to them talk about their jobs, relatives, future hopes, and relationships.
Separated and divorced people often find themselves with few friends. When their spouse departed, it seems their friends also left. Spending time with them often includes listening to their stories about how their marriage failed. They frequently are experiencing economic stress. Sometimes they seem to want to cling to anyone who will listen. Most of the time, however, they just want someone to listen.
2. The "New Guy on the Block"
Whether at work, at church, in the neighborhood or in a social situation, people who are new to those situations are often uncomfortable. They have questions. They want to fit in. But most of the time they really want someone who will listen to their stories – where they came from and why they're here.
3. People Going Through Major Life Events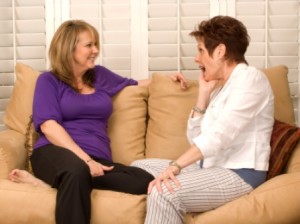 Whether it's a major illness, loss of a job, a new baby, a promotion at work or major problems with the kids, people want someone who will listen to their stories. Sometimes we run into these folks when we're walking in our neighborhood, at dances and even at the store. We often have other plans. It is so easy to brush off these opportunities, but we have discovered that listening to people when they want to share is one of the best ways to get to know them and build relationships with them.
What Does Any of This Have To Do With Following Jesus?
We try to love people, get to know them, build relationships with them and even help them when possible because we believe that is the way Jesus lived. This is how we present the Gospel to the world in which we live. Most people really do "get" what we're doing, especially those who have known us for some time.
We do not need to approach people we know with our theology, Bible verses and those sorts of things. After we get to know them and have listened to their stories – their hopes and joys as well as their losses, fears and worries, they ask us questions when they are ready to hear our answers. They ask us about the things that are most important to them, and they really do listen to what we have to say.
I cannot remember even one time when anyone had any issues with what we had to say about Jesus, His teachings and what the Bible says when we were sharing in this circumstance. For us, this is part of the Kingdom of God now, God with us, living in us.
Who else in your family, neighborhood, or work place can you love like Jesus simply by listening to them? Share your ideas with others in the comments below.
Be the Church in Your Community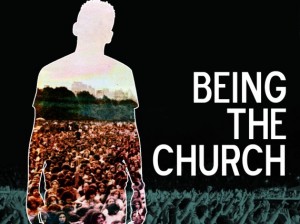 Want to be the church in your community but don't know? Here are some posts which not only explain what it means to be the church in your community, but also gives concrete, practical examples of what it looks like and how to be the church whatever you do and wherever you go. Remember, you ARE the church, and wherever you go, Jesus goes with you!
If you have questions about how to be the church in your community, please let us know in the comment sections below, and we will try to write a post which answers your question.