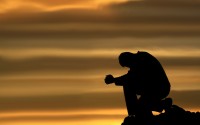 So far in this series on prayer, we have looked at a few types of "bad habit" prayers you might have heard: Magic Words prayer, the Let God to the Talking prayer, and the Father God Jesus Christ Glory Hallelujah prayer. We now turn to another shocking type of prayer you might hear in a prayer meeting or from a pulpit.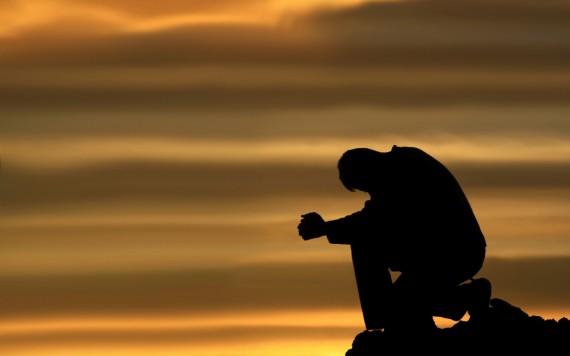 This type may be the worst because although the person thinks they are talking to God, they actually spend a good portion of the prayer talking to the Devil.
Have you ever heard a prayer like this? You probably have.
Here is an example of a prayer I heard quite recently:
God, we thank you for your many answers to prayer this week, and—Devil! I rebuke you in the name of Jesus—and God, may you guide us and direct us this week according to your will—Satan! I bind you and cast you out with the authority of the name of Jesus!—and God, we especially want to lift up to you today Sister Maynard—Get out Satan! Get out! Leave her alone!—who is struggling with the flu this week—Evil spirit of the flu, get out of her! Leave foul demon!—may you use your power and might to restore her to health…
I'm not sure God likes to share prayers to Him this way. Half of the prayer is a conversation with Him, and the other half is a conversation with the devil. I know that they are praying against the devil, but such a practice is not learned from Scripture (the opposite is actually taught: 2 Peter 2:10-11; Jude 9).
When we pray to God, we should not spend time also talking to the devil.
When you pray, talk to God, focus on God, glorify God, and listen to God. Don't waste any time or words trying to talk to the devil, rebuke the devil, or cast out the devil. Satan is already defeated. You don't need to give him a second thought (or even a first).
Do you want to pray like never before?
Do you what to talk to God like you talk to a friend? Do you want to see more answers to prayer?
If you have these (and other) questions about prayer, let me send you some teaching and instruction about prayer to your email inbox. You will receive one or two per week, absolutely free. Fill out the form below to get started.