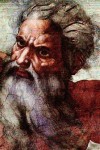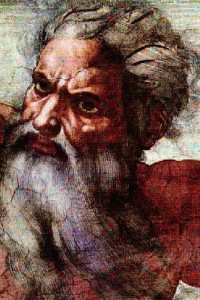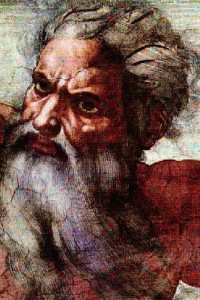 In a previous post, I asked why storms come upon us. If we believe that in some fashion or another God sends some storms, we must ask a second but related question: Why does God sometimes send storms?
To Punish the Wicked?
The usual answer is that God sends storms upon wicked people to punish them.
When the terrorist attacks killed thousands of people on 9/11/2001, some Christians said this was God's judgment upon wickedness in our country, and specifically condemned feminists, abortionists, and homosexuals as the cause for this attack.
When a tsunami killed over 200,000 in 2004, some Christians said this was God's judgment upon Islamic fundamentalism.
When Hurricane Katrina swept through New Orleans, some Christians said this was because of voodoo and immorality in the city, especially because of what takes place during Mardi Gras.
When Hurricane Sandy swept along New Jersey and New York in 2012, some said it was God's judgment on President Obama and gay people.
Even if we can defend from Scripture the idea that God does sometimes send storms, it is much more difficult to defend the idea that God sends storms and natural disasters to punish wicked sinners. Instead, it seems from Scripture that if God sends storms upon nations and countries (in all their forms), it is not because of the sin of that nation's leaders or citizens but because of the waywardness of God's people themselves.
To Discipline God's People
If God does send storms, it is not to punish sin and evil, but to call God's people to wake up and act.
What if the storm that comes upon us is not because of gay marriage, Hollywood movies, drunken parties, and the legalization of marijuana, but is in fact because of our own refusal to follow Jesus into the world?
What if the storms are our fault?
Could it be that when we refuse to help advance the rule and reign of God on earth, God sends storms on those around us that they cry out all the louder for our help, and if we still remain asleep, God sends someone to ask, "Wake up, sleeper! Look at what is going on all around us? How can you sleep in your pew? How can you attend another small group discussion? How can you pay such exorbitant amounts of money for stained glass, brass handrails, and marble flooring when the homeless are freezing across the street, and children are dying in Africa for want of a $2 malaria shot? Wake up!"
But all this is too convicting. It is so much easier to point the finger at the gays and say it is their fault.
Here is how Jacques Ellul wrote about this in his excellent little book, Judgment of Jonah:
The lot of non-Christians and Christians is henceforth linked; they are in the same boat. …They are in the same storm, subject to the same peril, and they want the same outcome. …If conditions cease to be normal, it is not the fault of the sailors, the pagans; it is the fault of the Christian who has sailed with them… the storm is unleashed because of the unfaithfulness of the Church and Christians…

Jonah, like Christians, is asleep…

[The pagans] make Christians see what is really going on. A remarkable thing about even the active Christian is that he never has much more than a vague idea about reality. He is lost in the slumber of his activities, his good works, his chorales, his theology, his evangelizing, his communities. He always skirts reality…

Not without a note of scorn does the pagan address the useless Church… The world puts God and the Christian to the test when it needs to, and this test knots the drama around Christians. They no longer have any right to go away, to refuse. They are intentionally involved by the non-Christians, and God uses non-Christians to this end (Jacques Ellul, Judgment of Jonah, 29-31).
The true prophetic call in the book of Jonah is not from Jonah to the sailors, or from Jonah to the Ninevites, but rather from the sailors and the Ninevites to Jonah.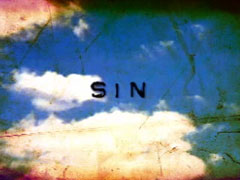 So also in our own world.
It is not we who are calling the world back to obedience toward God, but rather the world which is calling us.
While the storm surges around them, we have sunk down into our pews, gathered around our Bibles, and closed our eyes and bowed our heads in peaceful prayer. Eventually, the watching sailors can remain silent no longer, and they send a brave soul to shout at us in our slumber: "What do you mean, sleeper? Get up! Call on your God whom you claim to worship."
But maybe we can drown out their voices if we sing a little louder, pray a little harder, and read the Bible a little more.
Maybe we will not have to look at the people drowning all around us if we keep our eyes fixed on the heavens, waiting for our Savior in the clouds.
While such activity and behavior appears holy and righteous, it really ends up distorting our witness to the world and reveals muddled ideas about God and the church.
---
This post is based on the Grace Commentary on Jonah. Make sure you sign up for the email newsletter to get a free digital copy of this commentary when it is released.
---