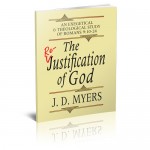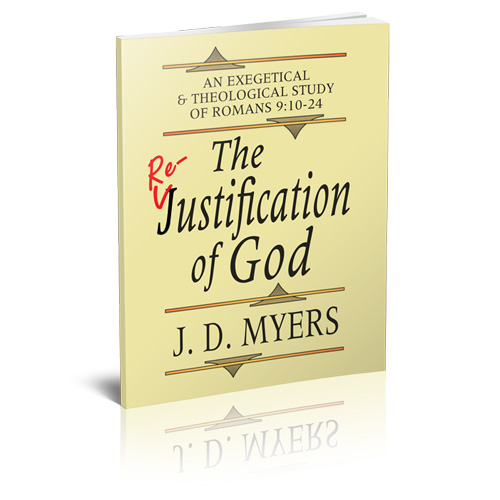 Romans 9 has been a battleground text for centuries. Calvinists and Arminians have hotly debated this passage since the days of the Reformation.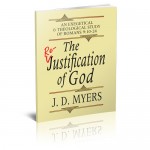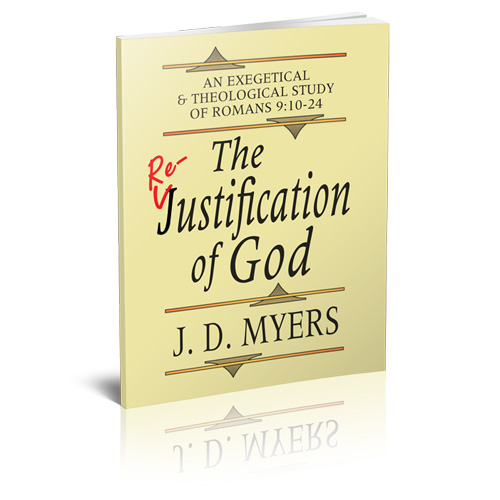 Since I am neither a Calvinist nor an Arminian, I want to offer my perspective on Romans 9 over the course of the next few posts so that people who are trying to understand what Paul is saying in Romans 9 about election, Esau, Pharaoh, and the potter and the clay. Note that all of these posts are drawn from the longer explanation in my book The Re-Justification of God.
When it comes to understanding Romans 9, there are three keys which I have found helpful in explaining what Paul is teaching in this text. Let us look briefly below at each of these three keys to understanding Romans 9.
1. Salvation in Romans
To begin with, we must recognize that "salvation" in Scripture rarely refers to receiving eternal life. "Salvation" does not mean "forgiveness of sins so we can go to heaven when we die." The word simply means "deliverance," and the context must determine what sort of deliverance is in view.
Most often, the deliverance is some sort of physical deliverance from enemies, storms, and sickness, or from some of the temporal consequences of sin (cf. Matt 8:25; 9:22; Mark 5:34; 13:20; Luke 8:48; 23:35; John 12:27; 1 Tim 2:15; 2 Tim 4:18; Jas 5:15; Jude 5; See "save, saving" in Vine's Expository Dictionary, p. 547). This understanding of "salvation" is especially true in Romans.

Most of the uses of "salvation" in Romans are in connection with wrath. It is not wrong to say that "salvation in Romans" is deliverance from wrath (Hodges, Romans).
So what is wrath?
Just as salvation does not refer to entrance into heaven, wrath does not refer to eternity in hell. Nor is wrath from God.
Though an imaginary objector to Paul does occasionally speak of "God's wrath" in Romans, Paul does not understand wrath this way. For Paul, "wrath" is what happens to people (both believers and unbelievers) when they stray from God's guidelines for proper living.
Today, we would speak of "consequences." While someone today might say that a destroyed marriage is the consequence of adultery, Paul might argue that a destroyed marriage is the "wrath" of adultery. And as all who have experienced the damaging and destructive consequences of sin know, the fall-out from sinful choices often feels like wrath. Sin brings metaphorical earthquakes, hailstorms, raging fires, and flash floods into our lives, leaving behind large swaths of destruction. What better word to describe this than "wrath"?
So in Romans, salvation is deliverance from the devastating consequences of sin. This is the first key to understanding Romans 9.
2. Election is to Service
The second key to understanding Romans 9 is to see that "election" is not to eternal life, but to service. Just as God elected Israel to serve His purposes in the world, so also, God chose the Church for similar purposes. This understanding of election greatly helps us understand some notoriously difficult texts in Romans 9–11.
For example, Paul writes in Romans 11:17-21 that the elect branches were cut off so that non-elect branches could be grafted in, which in turn will lead to the elect-which-became-non-elect to be re-grafted back in and become re-elect. If Paul is referring to eternal life when he speaks of election, none of this makes any sense. How can a people or a nation whom God elected "to eternal life" before the foundation of the world go from being elect to non-elect and then re-elect?
However, this makes perfect sense when we recognize that election is not to eternal life but to service. God wants to bless the world through His people, and if one group of people fails in this God-given task, then God will simply find someone else to do it while He continues to lead the first group to fulfill His overarching purposes—albeit in different ways than originally intended. If this second group also fails, they too will be moved into an alternative role in accomplishing God's will (Rom 11:17-21).
If necessary, God could raise up a people for Himself from rocks (Matt 3:9). In this way, when Paul writes about branches being cut off so others can be grated in which will lead to the cut off branches being grafted back in again, he is not talking about people losing and regaining eternal life, but about losing and re-gaining places of privilege and purpose in God's plan for this world.
God's plan of redemption started with Israel, shifted to the Gentiles, and eventually will reincorporate Israel so that "of Him and through Him and to Him are all things" (Rom 11:36).
This idea really helps us understand Romans 9. Election is to service, so that God can elect even people like Esau and Pharaoh to service, and this has nothing whatsoever to do with their eternal destiny. 

3. Election is Corporate AND Individual
The third and final key to understanding Romans 9 is that election is both corporate and individual.
There is a long-standing debate about election, regarding whether Paul is talking about corporate election or individual election. That is, when Paul writes about the election of Israel, or God's choice of Jacob over Esau, is Paul talking about the individuals within Israel, and the individual destinies of Jacob and Esau, or is Paul referring instead to the national and corporate destinies of Israel (which came from Jacob) and Edom (which came from Esau)?
Usually, the battle lines over this debate are determined by whether a person is a Calvinist or not. As Calvinists believe and teach the individual election of certain people to eternal life, they are more likely to understand and explain Romans 9 in this light. Those who do not hold to Calvinism tend to interpret Romans 9 as teaching corporate election. Henry Halley, author of Halley's Bible Handbook, is one such writer:
Paul is not discussing the predestination of individuals to salvation or condemnation, but is asserting God's absolute sovereignty in the choice and management of nations for world functions (Halley's Bible Handbook, 527).
So which is it? Is Paul talking about individual election or corporate election?
I believe that in Romans 9 Paul is teaching both corporate and individual election.
Since it is the purposes of God that determine who gets elected and to what form of service they are elected, then it is God who decides when He needs to call individuals and when He needs to call nations or groups of people to perform certain tasks.
Of course, even when election is corporate, it is true that God's purpose for that group of people is carried out by individuals within the group, and so in this sense, we can say that even corporate election has an individual aspect.
On the other hand, the benefit to corporate election is that even if some individuals within the corporate identity do not contribute to fulfill the purpose of the corporate entity, there will be some within the group that will fulfill their purpose, thus accomplishing God's purpose in election.
With these three keys before us, the difficult chapter of Romans 9 becomes much less difficult. If you want to read more, you can get my book, The Re-Justification of God.
If you want to read more about Calvinism, check out other posts in this blog series:
Words of Calvinism and the Word of God
.