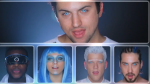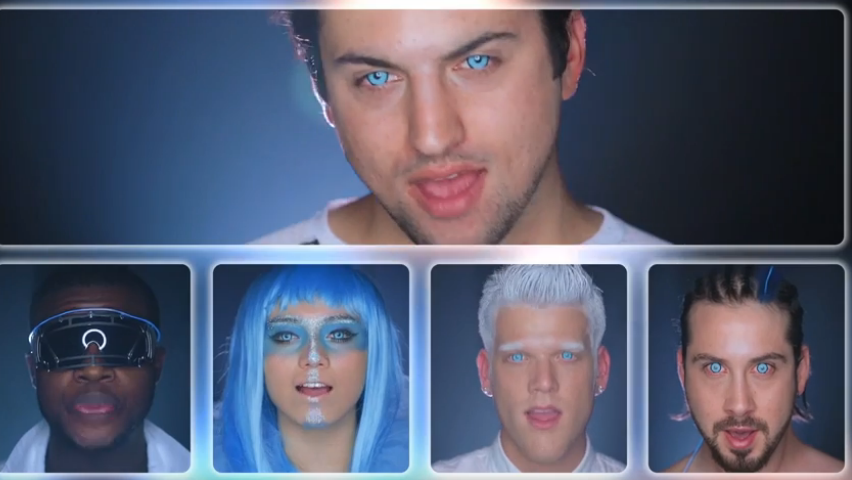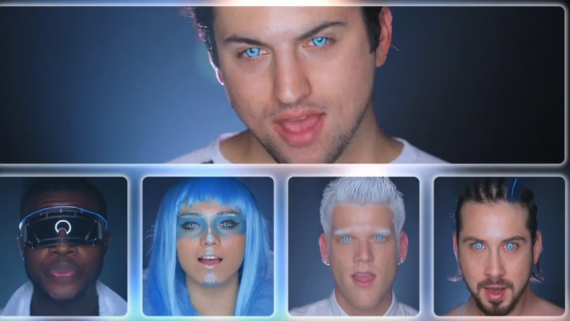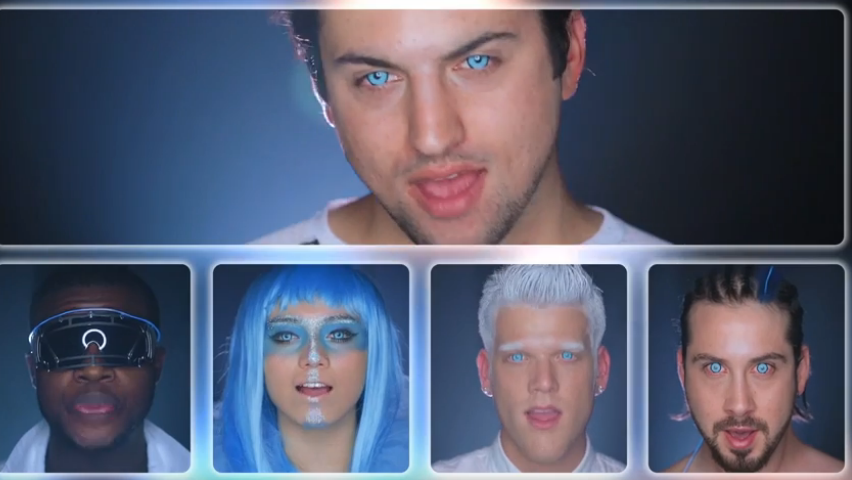 This "Little Drummer Boy" video by Pentatonix is so cool on multiple levels:
Little Drummer Boy by Pentatonix
Here is why I love "The Little Drummer Boy" by Pentatonix.
First, it is by far the best rendition of "Little Drummer Boy" I have ever heard. I don't know why, but it brings me to tears just listening to it.
Second, it is so cool because they are not using any instruments at all… only the amazing talent of their own voices. It is shocking to hear what the human vocal chords can do.
Third, I wrote a while back about how Susan Boyle reminded me that the Kingdom of God is among us, and how eternity will allow us to be and do what we were made for, even if we don't get the chance in this life. I think it is pretty obvious that the members of Pentatonix are doing some of what they were made for. The things they can do with their voices gives glory to God and reminds us of the beauty and shocking majesty of God's creation, especially humans made in His image.
Fourth, and most significantly, the lyrics of this song align perfectly with what the members of Pentatonix are doing. I mean, in the song, the little drummer boy doesn't have much to offer to Jesus… just an ability to bang on a drum. But he offers it anyway: "Just me and my drum."
So also with Pentatonix. We may be tempted to think sometimes that a voice is nothing special. I mean, everyone has one. We use it tens of thousands of times every day. A voice is about as ordinary a thing as exists. Noise coming through lips is about as common as dirt (from which we come).
But the beauty that a voice can produce is one of the most amazing things in all creation.
You are a Miracle
I think sometimes we humans are led to believe we have nothing special to offer God. We are not famous, rich, powerful, or pretty. We have no great talents or skills. But you know what? God doesn't really want any of that. God wants what is ordinary and normal. You know, things like dirt. Or a voice. A work-hardened hand. A watchful eye. An attentive ear. Nothing great or special, just things we all have.
But when given to God to use in His Kingdom, these ordinary, every-day things become full of majesty, splendor, and glory.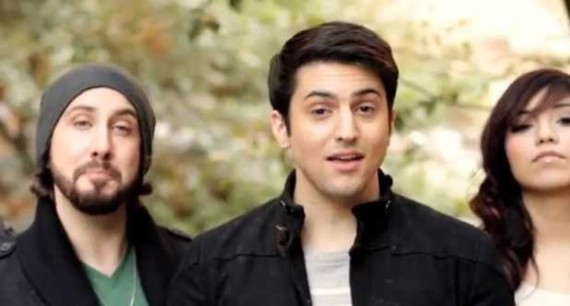 This Christmas, don't wish you had some great skill to use in God's service. Don't wish for great riches, fame, or power. Just look at the normal, everyday things that everybody already has. Then say, "God, I don't have much… it's just me and my drum… but I'll play for you if you want." Then watch, wait, and listen.
See how God can use the dirt in your life to plant flowers for somebody else.
See how God can use your voice to speak words of encouragement, love, forgiveness, or hope to others.
See how God can use your work-hardened hands for acts of kindness toward others.
See how God can use your watchful eye to observe the needs of others.
See how God can use an attentive ear to listen for the pain and fear in the lives of others.
You don't need anything special…. you just need what you already have… which, when you think about it, is actually the most special and amazing miracle in the universe. The miracle of a voice, the miracle of sight, the miracle of touch, these are the ordinary, everyday miracles which tell us time and time again, "The Kingdom of God is within you."
You are the little drummer boy, and you and your drum are the miracle of Christmas. In the Kingdom of God the most normal of things become miracles of God.