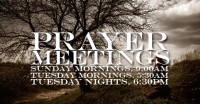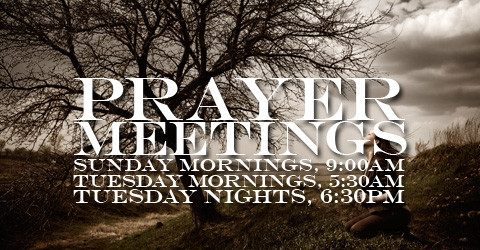 As we conclude this chapter from Close Your Church for Good called "Let Prayer Meetings Cease" I have two recommendations for prayer meetings. The first one is below, the second will get posted tomorrow.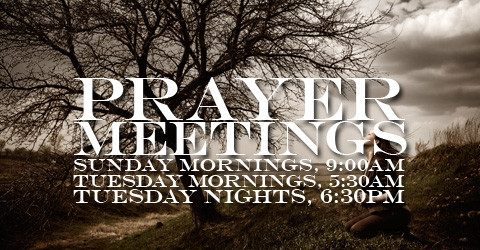 Prayer Meetings Teach Bad Prayer Habits
First, we must recognize that most of the bad habits that people use in prayer are not learned from Scripture, but from prayer meetings. Scripture teaches us that God is a friend and a Father, there by our side, wanting to have an ongoing conversation with us about what is important to Him and what is important to us. We can talk to Him as we would talk to any other person.
But the things we learn in prayer meetings would never occur to someone who had not ever attended a prayer meeting.
It is in prayer meetings where we learn that prayer must be said in a certain location, using certain terminology and language, and sitting, or standing, or kneeling in a certain posture.
It is in prayer meetings that people learn the repetitive use of God's name and certain phrases and to use 1611 King James English.
It is because of prayer meetings that we feel justified in spreading gossip about others while calling it "sharing a prayer request."
It is because of payer meetings that we delay praying for someone when they need it, telling them instead, "I'll mention it at prayer meeting."
It is because of prayer meetings that we often feel it is better to pray about a need than actually do something to meet that need.
It is because of prayer meetings that we feel if we pray, we don't have to obey.
IT is because of prayer meetings that we feel that if we pray for world missions and evangelism, we don't have to do it ourselves.
Organic Prayer Meetings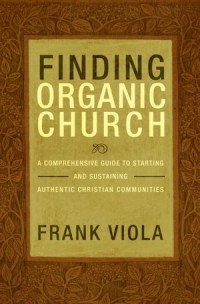 Frank Viola has noticed many similar patterns in prayer meetings, and in his book Finding Organic Church,
he writes this:
…Many Christians have picked up a great deal of artificiality in the way they pray and talk about spiritual matters. This is largely due to imitating bad models. To be more pointed: The way that many Christians pray is abysmal.

I would advise against having meetings where everyone offers a prayer request. Why? Two reasons. First, those meetings will no doubt turn out to be highly religious. (In every "prayer-request" meeting I've ever been in, the kinds of things that some Christians ask god to do for them range from the ludicrous to the insane.) Second, those meetings will be the first step down a slippery slope that will eventually become the death knell for your group.

There's a great deal of unlearning and relearning that we Christians need when it comes to communing with the Lord. If the truth be told, most Christians would do well to allow their way of praying to go into death.
Do you want to pray like never before?
Do you what to talk to God like you talk to a friend? Do you want to see more answers to prayer?
If you have these (and other) questions about prayer, let me send you some teaching and instruction about prayer to your email inbox. You will receive one or two per week, absolutely free. Fill out the form below to get started.