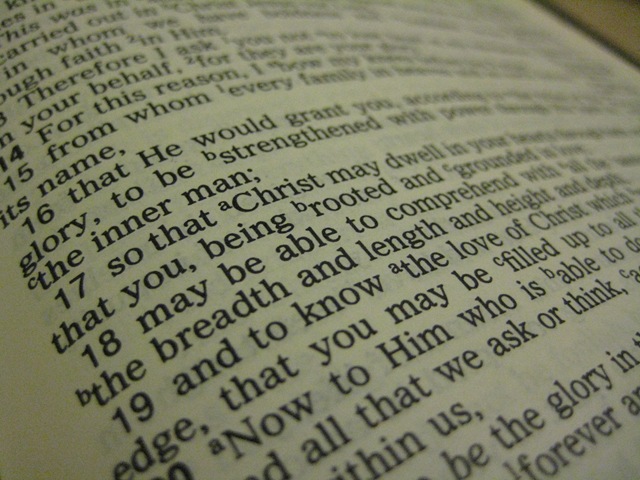 We have previously learned that the prayers of Jesus were most likely conversational prayers with God. They were very similar in substance and language to any conversation Jesus might have with His disciples.
But what about Paul's prayers? Were they this way?
The Prayers of Paul
There are few examples of Paul actually praying in the New Testament, but there are several places in Paul's letters where he writes about his prayer requests and how he prays (See Rom 15:5-6, 13; Eph 1:16-19; 3:16-19; Php 1:9-11; Col 1:9-12; 2 Thess 1:11-12).
By looking at these short descriptions of Paul's prayers, we can learn a few things about how to pray like Paul.
The short descriptions of Paul's prayers provide a small glimpse into what Paul prayed for and how he prayed. And as we look at what Paul tells the various churches about his prayers for them, it often sounds as if he transitions from writing about what he prayers to actually praying. That is, some of his descriptions of his prayers actually sound like prayers themselves.
So if someone is looking for written prayers which can help guide our own prayer life and helps us know how to pray according to the will of God, the prayers of Paul are always good places to start.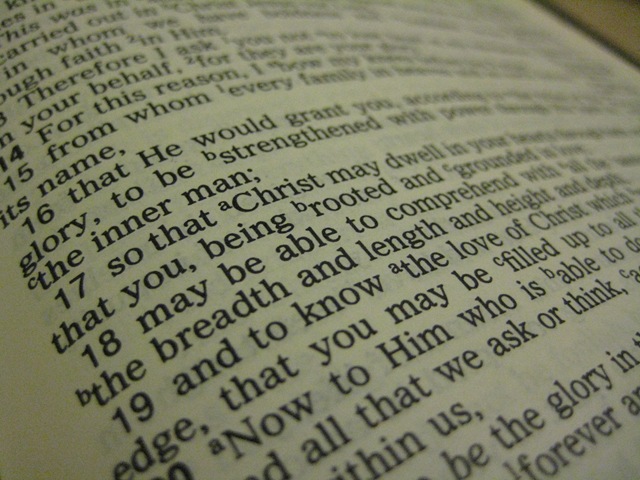 Many of the recorded prayer requests of Paul are nearly identical to the recorded prayer requests of Jesus in John 17. Both Jesus and Paul pray that believers would glorify God through faithful obedience and grow in unity with each other. One other similarity is that just as we saw with Jesus, there is no special language or terminology.
The very things Paul writes about in his letters are the very things he prays about to God, using the same ideas, the same language, and the same style.
Conversational Prayers of Paul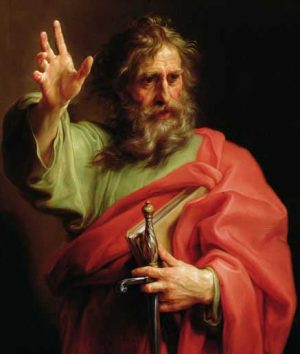 It seems that with Paul, as with Jesus, there is no set structure, form, language, or requests that must be used in prayer. Just as there is no set structure, form, language, and topics that must be used in any other conversation, Paul simply talked to God the way he talked to anyone else.
This means that we don't need special outlines or languages for prayer. Paul didn't need these. Jesus didn't need these. And we don't need them.
For example, in the past, I have counseled people to use the acronym ACTS for their prayers: Adoration, Confession, Thanksgiving, Supplication. In recent years, I have had second thoughts about this. I suppose it is not a bad pattern, but it misses the point of prayer. I don't have acronyms for conversation topics with anyone else … so why should I have them when I talk to God?
Paul gives us a glimpse into his prayer life here where prayer is like having a conversation with God. Just as conversations with people get dull and boring if we talk about the same things all the time and always in the same order, so also conversation with God can get dull and boring if we always come to Him with the same prayers, the same items, the same requests, always in the same order.
When we talk with God, we can talk to Him just as we would any other person.
This will make it real, meaningful, and lively. Sometimes the conversations are short; sometimes they are long. Sometimes they are heated with debate and disagreement; sometimes they are full of praise and love. Sometimes more can be said simply by remaining silent.
We have seen that Jesus prayed this way, and that Paul prayed this way, and in the next post, we will look at the book of Psalms, which contains numerous examples of this type of praying. My book, What is Prayer? also contains more details on this subject.
Do you want to pray like never before?
Do you what to talk to God like you talk to a friend? Do you want to see more answers to prayer?
If you have these (and other) questions about prayer, let me send you some teaching and instruction about prayer to your email inbox. You will receive one or two per week, absolutely free. Fill out the form below to get started.