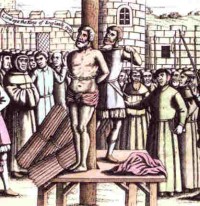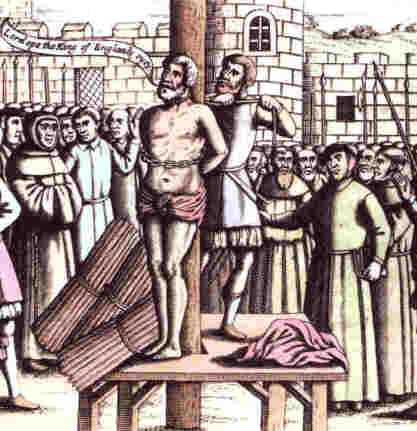 In a previous series on preaching, we have seen one way that Christianity has become a religion of words.
Christianity should, however, be a life of loving action and service of others. As followers of Jesus, we are to live like Jesus and love others like Jesus, but far too often, Christianity degenerates into arguing about words related to Jesus, rather than living like Jesus.
Saddest of all is when as a result of our war of words, Christians not only fail to love others, but actually go and kill others instead. Even as early as the 4th century AD, continuing all the way through the Middle Ages and the Reformation up until even modern days, it is not uncommon to hear about one group of Christians seeking to slander, destroy, imprison, and even kill other Christians with whom they disagree theologically.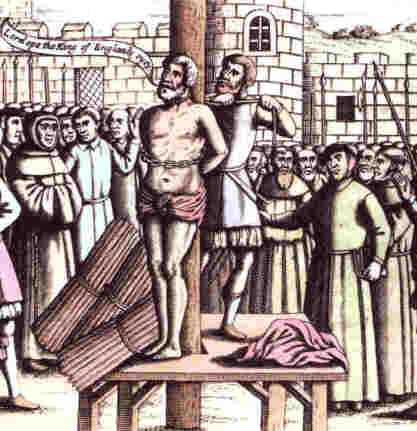 Murder in Church
Though for the first 350 years of church history, Christians were persecuted by others, after Christianity became the official religion of the Roman Empire and gained all the power inherent within that position, the persecuted quickly became the persecutors, hunting down and killing not only those who refused to convert to Christianity, but also those Christians who held to different theological beliefs than those of the church leaders in power.
For example, one of the major theological debates in the Fourth and Fifth century AD concerned the nature of Jesus Christ. Was He fully God? Was He fully man? If He was God and man, did He have one nature, or two? Was He one person, or two? And in regard to both, how did His divinity and humanity interact? Though the theological scuffle waged for many years, the church eventually decided in 451 AD that Jesus had two natures in one person.
Many Christians did not agree with this decision, and in 457 "Jerusalem was occupied by an army of monks [where] in the name of the one incarnate nature, they pillaged, they burnt, they murdered; the Sepulchre of Christ was defiled with blood." Then on the third day before Easter, the mob entered the baptistery of a city church and butchered the Bishop Dioscorus, along with six other clergy members, then paraded the bleeding corpses around the city, before burning the remains and scattering the ashes to the wind.
Later, some members of Eastern Orthodoxy cut out the tongue and amputated the right hand of a teacher named Maximus for teaching that Christ participated in fully human activity and had a fully human will. They believed that without a tongue to speak or a hand to write, he would no longer be able to teach what they had condemned as "heresy." Then, during the Crusades, there is the widespread slaughter of the Albegensians, who held to a dualistic rejection of all things material in order to achieve spiritual purity, and John Calvin who burned Servetus at the stake for denying the Trinity, and Zwingli who had several Anabaptists drowned for their belief in getting rebaptized as adults.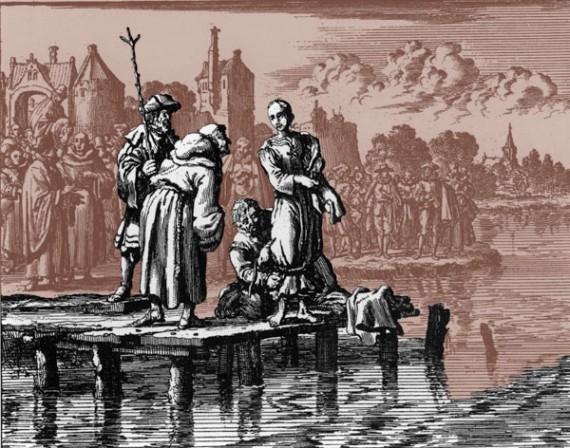 We Still Fail at Loving One Another
Though such theological murders are not as common today, they still do take place in various parts of the world, though generally, the issues are not as much over theological issues, but economic and social issues. Theology is just used an excuse. However, in all "Christian" societies, while we may not murder others in the name of Jesus because others disagree with us theologically, we frequently make attempts to slander, abuse, and even destroy the jobs or incomes of other people if they disagree with us.
When some people find others who disagree with them theologically, they may refuse to do business with them, will shun them in public places, and often speak negatively about them to others. Occasionally, nasty letters (or even books) of condemnation will be written. Worse yet, some people seek to get others fired from their jobs. It is not uncommon for pastors, professors, and other church leaders to call for the termination of other pastors, professors, and church leaders over a book that was published, a sermon that was preached, or a lecture that was taught, in which some questionable theological statements were made.
I have had personal experience which such treatment, and will share some of my story tomorrow.
What about you? Have you ever encountered hateful and hurtful treatment at the hands of other Christians because of something you believed and they didn't?
---