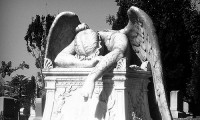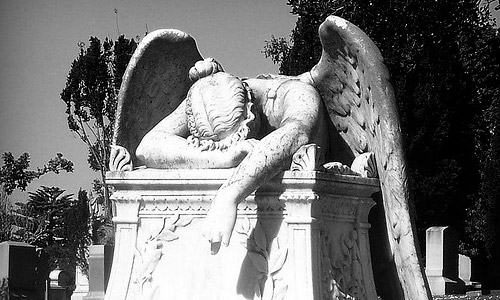 If you are facing a crisis in your life, or know someone who is, here is some advice for both situations.
If you Know Someone Who is in a Crisis
If you have a friend facing a crisis, just go be with them.
Just listen to them vent.
Don't chide them for their emotions, fear, anger, hurt, despair.
Please don't quote Scripture unless they ask you to.
Don't offer theological truths which you think will help them.
Don't ask them what sin they might have committed to make God discipline them.
In other words, don't throw rocks. If you are afraid of saying the wrong thing, don't say anything at all.
Most of the time, hurting people just want others to be there.
If you see something tangible that they need, offer to provide it for them, food, clothing, money, helping hands, resources. The only intangible aid you should offer is prayer, and only say "I'll pray for you" if you are also thinking of ways to be an answer to your own prayers.
My father died when I was two, and my mother says that what I have written above holds true in that sort of crisis as well. A friend of mine lost his brother in a hiking accident a few years ago, and he confirms this as well.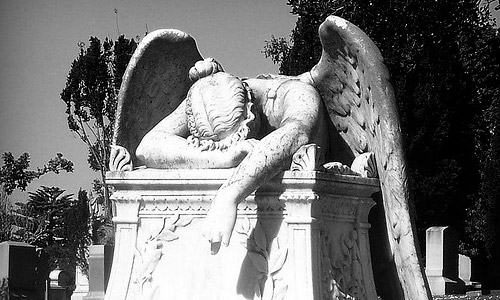 When Facing Your Own Crisis
In a recent crisis my wife and I faced, one of the things that initially bothered us was how when we shared with others that we were going through a crisis, they responded by sharing a crisis that they were facing or had faced in their own lives.
Our first reaction was, "Don't try to turn this around to you. I'm the one in pain!" But then we realized, "Wow, how self-centered are we?"
Yes, pain hurts, and sometimes life stinks.
But it's this way for everybody at times.
And one way to get over your own pain, fear, hurt, and disappointment, is to realize that it's part of life, that others are facing it too (and many of them much more than you are), and that you can either have a pity party for yourself, or try to help others through their own pain, which in turn helps you.
To help others through their own pain, go back and look at point number one above.
A Story About a Crisis
One day a Rabbi stood on a hill overlooking a certain city. The Rabbi watched in horror as a band of Cossacks on horseback suddenly attacked the town, killing innocent men, women, and children. Some of the slaughtered were his own disciples. Looking up to heaven, the Rabbi exclaimed, "Oh, if only I were God."
An astonished student, standing nearby, asked, "But, Master, if you were God, what would you do differently?" The Rabbi replied, "If I were God I would do nothing differently. If I were God, I would understand."
Like it or not, I think the Rabbi is right. The best we can do in a crisis (and maybe the most we should do) is simply say, "I don't understand."
In the comments below, please share your own suggestions for handling a life crisis, whether it is your own crisis or helping someone else through their crisis.