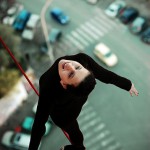 I have begun to wonder if our lives as followers of Jesus are supposed to balanced? I think not…
God made us who we are, and rather than fight who God made us to be, we must revel in it.
What is your personal insanity? Have you embraced it yet? I am trying to embrace mine.