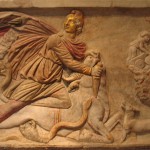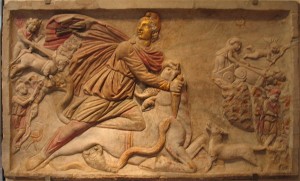 On Easter I wrote a post called Happy Sex Goddess Day. The post showed that the name "Easter" really came from Ishtar, the sex goddess, but through the  process of cultural redemption, nobody thinks of Ishtar on this day anymore, but of the resurrection of Jesus Christ. The post was somewhat controversial on my Facebook page, and even had a professor from my former seminary weigh in.
Pagan Roots of Christmas
So this Christmas season, I'm wishing all of you "Merry Mithras!" Whether you realize it or not, Jesus was probably not actually born on December 25. Historically, December 25 was a day to celebrate the god Mithras and his connection with winter solstice. But again, through the process of cultural redemption, few people think of Mithras on December 25. Instead, it is a day to celebrate the birth of Jesus Christ.
But here is an additional point I want to make. One of the guys I meet with in my church planting Bible study, the one who is agnostic, reminded us all on Thursday as we were reading Matthew 2, that all of this was just plagiarized from pagan myths of Osiris and Mithras.  None of it really happened. It wasn't the time or place for me to attempt to "correct" him, because after all, we agreed to not argue and debate with each other.
But I can post my thoughts on this blog as I made no such agreement with you.
Pagan Roots of Christianity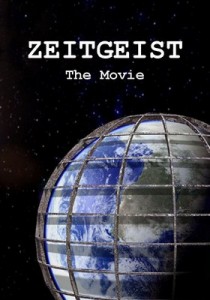 Several years ago, I wrote a post about an online movie called Zeitgeist: The Movie. A pantheistic friend of mine asked me to watch it.
The basic premise of the movie (the first half anyway), is that the biblical accounts of the birth, life, death, and resurrection of Jesus were all plagiarized from ancient myths about Osiris, Dionysus, Adonis, and Attis. The movie claims, among other things, that some of these myths are about people who were born of a virgin on December 25, had twelve followers, performed miracles, died, and rose again. As a result, it is argued, the story of Jesus is just a myth also.
I've done a lot of thinking about this since I first made that post, and have come to this conclusion:
Defending Christianity
First, I have done some reading into the myths of Osiris, Dionysus, and some of the other mythical parallels, and to be honest, I can't find many of the matching details that supposedly exist. It is claimed, for example, that Mithras was born of a virgin on December 25. Well, he was born on December 25, but he came out of rock, not a woman. Coming from a rock is quite different than being born of a virgin.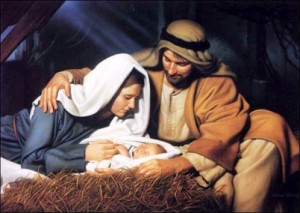 Furthermore, though we celebrate the birth of Jesus on December 25, few people believe he was actually born this day, nor does the Bible ever say that this is the day of His birth. The parallel is contrived.
So before someone begins doubting the accuracy of the Gospel accounts of Jesus based on some supposed parallels to ancient Persian, Greek, and Egyptian mythology, it would probably be wise to check the facts on the ancient mythology.
Second, it might also be wise to check the historical chronology of some of these myths. Take Mithras as an example. Sure, there are some striking similarities between Mithras worship and early Christian worship. See this site for some of these. But by digging a little deeper, you discover that the Roman cult of Mithras probably didn't develop until the late First Century A.D.
Yes, that's right, the events of the Gospels happened first. The early Christian apologist, Justin Martyr accused members of the Mithras cult of stealing the beliefs and practices of Christianity for their own religion! So who plagiarized whom?
But let's give these myths the benefit of the doubt. Let's say the parallels really do exist, and let's say that they really do predate the Gospel accounts. Does this mean that the accounts of Jesus should now be considered myth?
The Myth of You
You can answer this question by googling your name. Go ahead. When I googled "Jeremy Myers" I found that there are several other people alive today with the name "Jeremy Myers." A few of them even have some similarities to me… similar age, similar interests, etc. I didn't research any of them in depth, but if I could sit down with some of them, I'm sure we would discover some striking similarities. Does this mean that some or all of us are myths? All of us (if Google can be trusted) are real, living, breathing, human beings. Imagine trying to argue that because there is more than one "Jeremy Myers," and we share some striking similarities, we are all mythical.
The Titanic Myth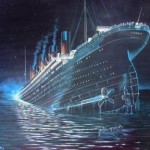 Or let me approach this another way. Did you ever hear the story of a fancy ship that ran into an iceberg on its maiden voyage and sank as a result, killing more than half of the people on board because there were not enough lifeboats? No, I'm not talking about the Titanic. The name of the ship was the Titan, and this was the plot of a fictional novel called Futility: the Wreck of the Titan, which was written by Morgan Robinson in 1898, fourteen years before the historical events of the Titanic. Can we say that since Morgan Robinson's fictional story has so many striking parallels to the events of the Titanic, that the sinking of the Titanic must also be fiction?
Of course not. But this is the argument used to discredit the historical account of Jesus.
If you don't believe the events in the Gospels really happened, you should have better reasons than the (questionable) idea that since the Gospels contain parallels to ancient myths, the Gospels must also be myths. To believe or disbelieve the historical accuracy of the Gospels, you must study them on the strength of their own historical evidence, not because of their real (or supposed) parallels to pagan myths. I, for one, believe that the Gospels contain some of the most accurate and reliable history ever written.
I believe that Jesus truly was born (maybe not on December 25, but does it really matter?), lived, taught, died on the cross, and rose again, just as the Gospel accounts say.
And that's part of the reason I can wish you, and everybody I meet, "Merry Christmas!"
P.S. I wrote more about this topic in my short eBook, Christmas Redemption. You can get it on Amazon for only $0.99.