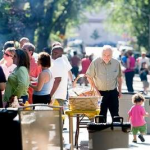 Do you want to get to know your neighbors better? Try throwing an end of Summer block party! Here are some suggestions from Sam Riviera about how to do this:
Get Help for Your Block Party
Our street had not had a block party for over twenty years. My wife and I appeared to be the only ones who had an interest in having a party for the entire street (which is one block long). In the past two or three years, however, at least half a dozen of the new families who have moved onto the block expressed an interest in getting to know their neighbors, and thought a block party was a good idea.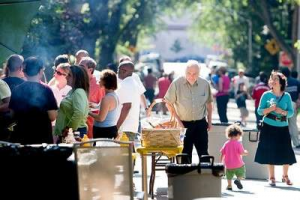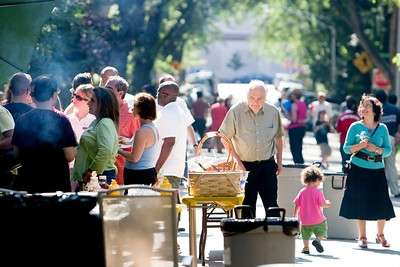 My wife and I decided we would organize a Fourth of July block party. When we mentioned our plans to several of our neighbors, two couples offered to help us. Within a few days, additional neighbors began asking questions about the date, time and other details.
We settled on July 3rd for the party. In early June, we handed out "Save the Date" fliers to everyone on the street and to a few people on adjoining streets. The last weekend of June we handed out a second flier that gave additional details, served as reminders and asked those who planned to attend to RSVP so we would know how many supplies, ice cream and so on to buy.
It is near the end of the summer, but you could easily do an end of summer party, or even a Labor Day party over the first weekend in September.
What Time Does The Block Party Start?
We placed several large grills on our front sidewalk, and set up tables, chairs and shade canopies on the yards and driveways of two houses across the street from our house. Lawn chairs were set up on a shaded lawn, and food serving tables were set up under another shade tree. Set-up was scheduled to start at 2:00 and the party at 4:00, with build-your-own ice cream sundaes and brownies at 6:00.
Over a dozen people arrived around 2:00 to help set up, and the party started. Some of the set-up people knew each other and some did not. When the set-up was finished, no one went home, but instead sat in the shade and talked, and more people came when they saw the tents and people. Some people left early and some came late, but the party finally ended at dusk, then continued for several of us in our family room.
Who Is That Person?
In total almost sixty people joined us. No one knew everyone (o.k., my wife and I did, but there was one couple we knew only slightly), but most people knew almost everyone else by the end of the party. (We used name tags on which everyone wrote their first name, then placed the tag on their shirt.) I kept busy making sure that everything was running smoothly, and then kept busy dipping ice cream. Almost every moment I wasn't working with the food and supplies, people were asking me questions about each other (such as "Which house does that couple over there live in?")
When Can We Do This Again?
Almost everyone asked if we could do it again. Several people asked if we could do it twice a year. (In later posts, I will give detailed plans for a neighborhood Halloween party that can be held on driveways.) Almost everyone said they were glad to meet neighbors who they had not known or had barely known prior to the party. Many commented that they felt the event was a "real community builder."
The Good, The Bad, and The Ugly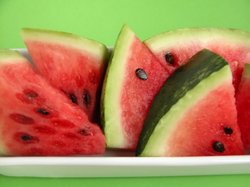 I told Jeremy I would report on the good, the bad and the ugly. To the best of our knowledge, there was no bad or ugly. Everyone got along. No one was left out. (My wife and I made sure that new people and shy people were introduced, included and seated with friendly people.) Yes, we do have a person on the street who has offended many neighbors. Several people took me to the side and asked "Was ______ invited?" I replied that (s)he was. They replied "Good!" and indicated that it was too bad the person chose not to attend.
Marshmallow Creme and Maraschino Cherries
After stacks of paper supplies, several gallons of ice cream, and tons of marshmallow creme, maraschino cherries, chocolate toppings and assorted other toppings later, the party is over, but the relationships are deepening for some, improving for others and just getting started for yet others.
Is there a reason we do all this work? Is there a reason to get to know our neighbors and help them to get to know each other? We feel there is, and the next post will give some real life examples from our neighborhood.
Have you ever hosted a block party? Tell us about it in the comments below! If you host a block party at the end of summer or for Labor day, tell us what you did and how it went!
Do you want to share Jesus with your neighbors?
There's more to it than inviting them to church...
Fill out the form below to receive several emails about how to get to know your neighbors and love them like Jesus.