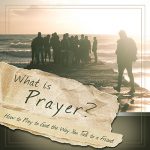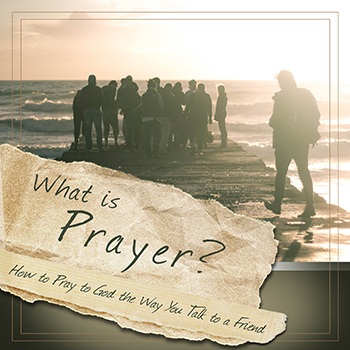 My new book is out! It is titled, What is Prayer? You can get the book on Amazon as an eBook or Paperback, or at Apple iBooks, Kobo, and Barnes & Noble. Here is the cover: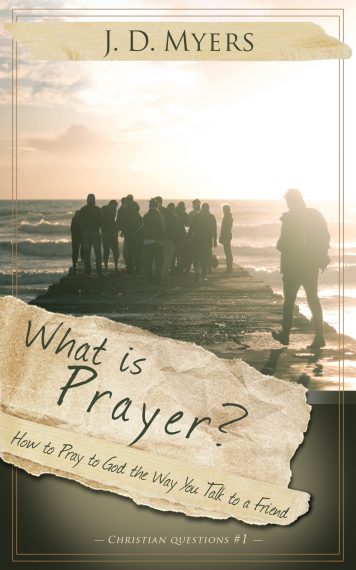 What is Prayer? seeks to answer some of the main questions that Christians have about prayer. It does this by providing one key suggestion about how to pray, and then answers the various questions you might have about prayer through the lens of this suggestion.
Here is the Table of Contents to What is Prayer?
Foreword by Mark Karris
1. How to Talk with God
2. What Should You Pray For?
3. How Did Jesus Pray?
4. How to Get Answers to Prayer
5. 10 Dangerous Prayers
6. Praying Powerful Prayers
7. What About Unanswered Prayers?
8. Other Questions About Prayer
The Foreword to the book by Mark Karris
I was blessed to get Mark Karris to write the foreword to What is Prayer? He has an EXCELLENT book on prayer coming out in January (I think). Here is what he wrote for the book:
I remember when I was new to the Christian faith. I was unable to wrap my head around the sacred practice of prayer. Others had God on speed-dial while God's number always seemed to be changing for me. Over the years, doubts and questions kept piling up.

I didn't understand why we had to be so loud. Is God deaf? Does God consider us more spiritual if we are passionate and yell our prayers to Him? I didn't understand why we repeated God's name over and over again as if we were going into a trance-like state. Or did God forget His name?

I didn't understand what posture I needed to take for God to accept my prayers. Would God hear me better if I were on my knees? Would God like my prayers more, or even be fonder of me as His child, if I raised my hands?

And why did friends' prayers for God to give them parking spots at malls and convenience stores get answered, but not mine for my ailing and addicted mother? Is God cruelly selective in answering prayer?

I had tons of questions. Those haunting questions kept me stuck, stagnant, and stale in my prayer life. Where was J. D. Myers' book What is Prayer? when I needed it?

I consider it an incredible privilege and honor to write a few words in support of this superbly written and enlightening book. J. D. Myers tackles the complexity and conundrum of prayer with a pastoral and prophetic heart, a brilliant and wise mind, and a courageous spirit obviously in touch and in tune with both God and God's people.

The good news is there is no conundrum in how to pray to God—at least not anymore. J. D. Myers sheds the religious and superstitious garb off of prayer and makes a simple, provocative, and liberating claim: Prayer is talking to God as you would talk to a friend.

I highly recommend this book not only to new Christians who want to learn how to pray but also to the experienced and inquisitive God-lover who still has many questions. Thank you, J. D., for such a gift to the Christian community!

Mark Karris
Author of Divine Echoes: Reconciling Prayer with the Uncontrolling Love of God
MarkGregoryKarris.com
If you have questions about prayer, I think you will really enjoy the book. There are several reviews of the book already, and people really seem to appreciate what the book teaches them about prayer. Go here to read the reviews on Amazon to see if you might benefit from the book as well.