Below is an excerpt from a book I'm writing called Adventures in Fishing (for Men). The book is a satirical allegory about Christian attempts at evangelism. He who has ears to hear…
---
While I waited for fish to come out from hiding and visit my pool, I decided to begin training myself about how fish think. I had read about this in a magazine and knew it was important. I figured that the best way to do this was to go where the fish lived.
I knew enough about fishing now to know that most fish lived in lakes, rivers, and streams. I certainly wasn't going to live near one of these bodies of water, but it wouldn't hurt to take a tour of one. I even came up with a fancy name for my excursion: I called it my "Fishin' Mission." There was a river not too far from me, and I decided to go there for my first trip.
I must confess that in the back of my mind I had plans for more than just seeing the river and learning about fish. In one of my magazines I read about "Fishing Tours" and decided that once I became a world-famous fisherman, I could charge people to go down the river with me where they could take pictures and learn from me about the dangers of rivers and the joys of fishing. Then they could go home and tell everybody about the river and show people pictures. Some of those people would want to come on the tour, and I could have a steady source of income. It would be great.
But first things first. Before my Fishin' Mission could become world famous, I needed to get some actual experience going down the rivers and lakes to learn about the fish I was going to catch. I was a little too scared to go alone, however, so I decided to invite some other people to go along with me. This would be beneficial in two ways.
First, I had heard somewhere that there is no such thing as a "Lone Ranger Fisherman." I think this means that no fisherman should fish alone but this explanation didn't really make sense to me because the Lone Ranger had Tonto. Regardless, I figured it was good advice, and needed to find some people to go with me. When you are going to someplace as scary as lakes and rivers, there is strength in numbers.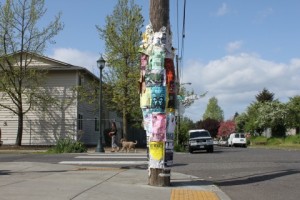 The second reason I wanted to find some others to go with me is that they would be good PR. Once they came back with adventures stories of our time on the river, with pictures of the giant fish we caught, and tales of the monsters that got away, I would have people beating down my door to go on a Fishin' Mission with me. All I needed to do was get a few people to go with me the first time, and then word of mouth would do the rest.
So I made up some flyers and stapled them on telephone poles and fences around town. Nobody called.
So then I plastered the flyers on the walls of some businesses in town and put them in the windshields of cars. I did get one call on those, but it was from the police telling me that they had received some complaints and if I did this again, I would get fined for littering.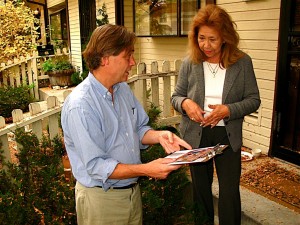 Since my ad campaign wasn't working, I decided to use the personal touch. I went door-to-door in my neighborhood to see if anybody wanted to join me. I must have talked to over a hundred people, but nobody seemed very interested. People are too selfish and lazy these days I guess.
However, I did get a few people from the neighborhood to commit to praying for me. As I talked with people, I told a story from one of my fishing magazines about a man who went fishing and got eaten by a crocodile. I think that is why they offered to pray for me. This Fishin' Mission was going to be dangerous.

Chapters from Adventures in Fishing (for Men)
Here is a list of posts from the book
Adventures in Fishing (for Men)
:
I really had a lot of fun writing this book. If you want to purchase an ebook of it, you may do so at Amazon:
Adventures in Fishing (for Men)
.
---