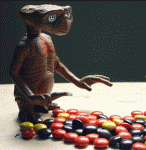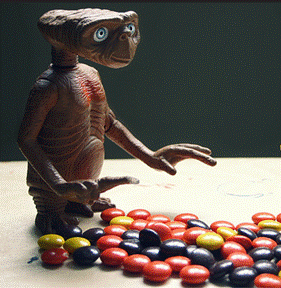 Below is an excerpt from a book I'm writing called Adventures in Fishing (for Men). The book is a satirical allegory about Christian attempts at evangelism. He who has ears to hear…
---
Although I had discovered that all fish can climb out of the water and hide behind rocks and trees, I now had to figure out how to lure them away from the rocks and trees so they climb into my swimming pool.
At first, it was difficult for me to think of ways to attract them. One of these days I will have to learn to think like a fish. I had read about that in one of the magazines, and had dog-eared the page so I could read it later. But for now, I was pretty confident in my own skills to find the solution to my fishing problem.
The solution did not take long. First, I asked myself why I did not know how fish thought. The answer to this question was that I was not a fish. I am glad that God did not make me a fish. Fish are slimy and gross. And they die easily. I still cannot believe that all those fish I bought from the pet store died in my pool. They were starting to stink too. I left them in there so they could be food for the other fish that climbed in there. Fish were like that. They feed on each other. It just goes to show you how depraved they are.
Anyway, it was when I realized that I was not a fish that I found my answer. The reason I did not understand fish was not just because I was not a fish, but because fish lived in a whole different environment than I did. I lived in the air. They lived in the water. I read books and magazines. They just swam around doing fish things like reproducing and eating. In a way, fish are from another world.
I am not saying fish are aliens, for we all know that God didn't create any aliens anywhere else in the universe, or else he would have told us so in the Bible. But since humans live on ground and fish live in water, it is kind of like fish are from a different world.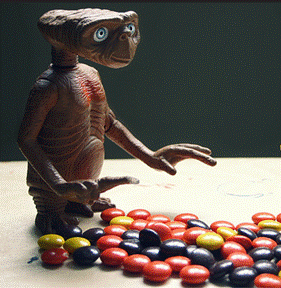 That is how it dawned on me. When I was younger, I watched the movie E.T., and in it, the little boy lured an alien into his room by laying out a line of Reese's Pieces. I don't think they sell Reese's Pieces anymore, and I don't know if fish like them. But I did know from reading my magazines that fish like worms, flies, and grasshoppers.
So to lure the fish out from behind the rocks and trees, all I had to do was put out a line of worms, flies, and grasshoppers, leading from behind each rock and tree in my yard, and into the pool.
The problem with this solution was that I didn't have any worms, flies, or grasshoppers. Also, I wasn't sure how to get any. I had noticed that flies had begun to buzz around my swimming pool due to the rotting fish, but there was no way of getting these flies to stand in a line from the rocks and trees up to my pool.
This minor setback was not too much of a problem for me. When life gives you lemons, make lemonade. I decided that the flies around my pool were actually helpful. All I had to do was tell the fish that there flies at my pool, and whole schools of fish would show up. Clearly, if I told the fish that my pool was full of water and had lots of flies buzzing around, they would leave their hiding places and come to the pool. Everything a fish wants was already at my pool, and all I had to do was invite them!
So I made up several signs with pictures of worms, flies, and grasshoppers on them, and also put a picture of my pool on each sign. Then I put these signs in strategic locations where fish were sure to see them.
When the fish got hungry, they would see the signs, and would leave their hiding places and get into my pool. Of course, they wouldn't find any worms or grasshoppers once they arrived, but if I ever found some, I would dump them into the pool also, just to keep the fish happy. Maybe then they would invite some of their fish friends into the pool also.
So I put up some signs, then sat back and waited.
So far, no fish have shown up, but these things take time. After all, fishing requires a lot of patience.

Did you want to learn about evangelism through humor?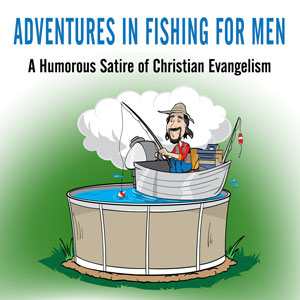 Join my discipleship group and
take the course which is related to this book.
When you take this course, you will also gain background information about each chapter in the book, as well as some discussion questions to help you think through the content of the chapters.If you just want to buy the book, you can
get it on Amazon here
.
---