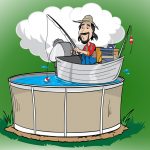 Don't tell one more person about Jesus until you read my new book. Don't attempt any more evangelism until you read it.
Seriously.
Most Christians are doing more harm than good with how they attempt to "share Jesus" with others.
Many of the modern "evangelistic" efforts of Christians only do harm to the cause of Christ and the message of the gospel.
If you want to see what I mean, I "explain" it all in parable form through my new book, Adventures in Fishing for Men.
This book is an allegory, or parable, about evangelism. In it, a nameless man (Is it you? Is it me?) attempts to become a world-famous fisherman … all without ever catching any fish.
The book is funny, hilarious, entertaining, and most of all, insightful and instructional.
Here is what some others are saying about Adventures in Fishing for Men.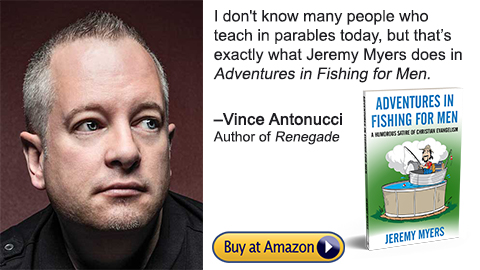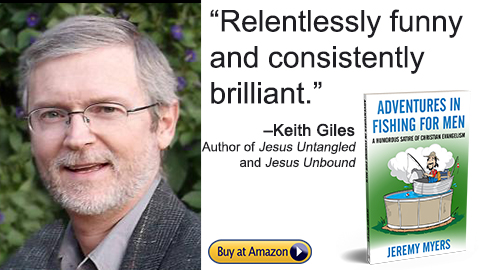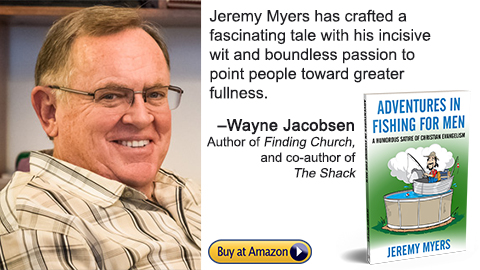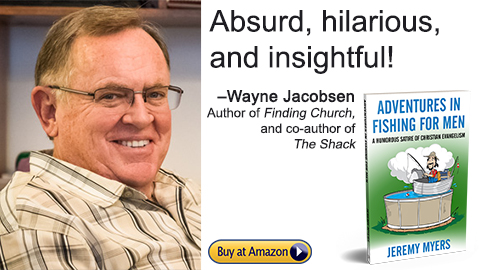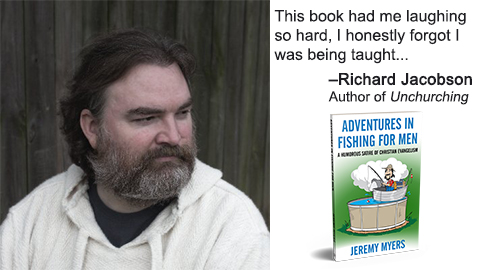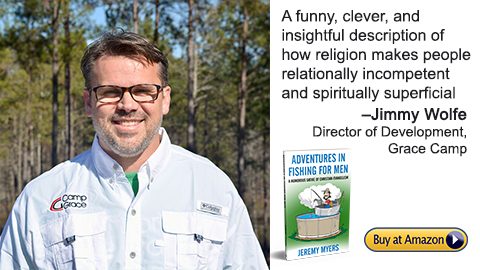 Adventures in Fishing for Men
This book was originally published back in 2012, but it has been significantly revised and expanded. It contains 50% new material, and also has a set of Discussion Questions to go along with each chapter.
These discussion questions will help you use this book for your small group class or Bible study. And since this book is humorous, if you use it for your small group Bible study or discussion group, it will be unlike any other study you have done. You will still learn, but through story and humor instead!
Did you want to learn about evangelism through humor?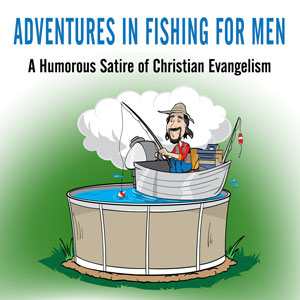 Join my discipleship group and
take the course which is related to this book.
When you take this course, you will also gain background information about each chapter in the book, as well as some discussion questions to help you think through the content of the chapters. If you just want to buy the book, you can
get it on Amazon here
.