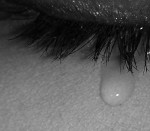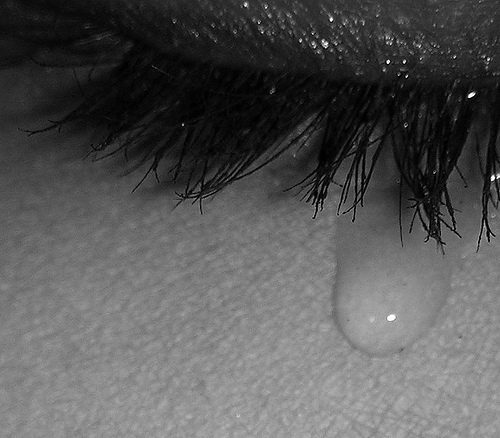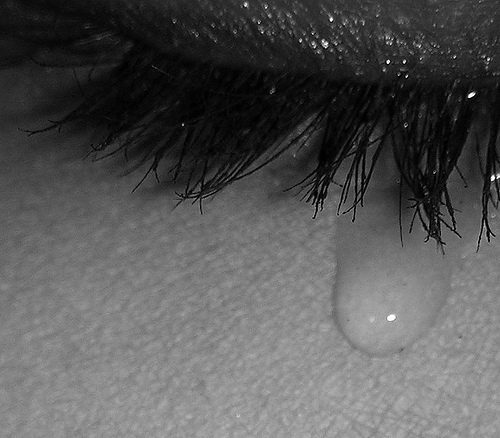 I sometimes cry at the search terms people use to find my blog.
They remind me that there is so much pain and loneliness in the world.
I use Google Analytics and Google Webmaster Tools to learn a few things about the people who visit my blog and how they find me, and sometimes, my heart breaks at what I see.
Today, I saw that someone visited my site by searching for the term
Should a man call his wife a fool?
I do not know whether this was a man or a woman searching for this, but I suspect that it was a woman who is feeling hurt and betrayed after her husband called her a fool. Most tragically of all, the day I saw this was February 15, the day after Valentine's Day.
On a day when a wife should be reminded how precious and lovely she is, here is a woman who apparently was told she was foolish. And apparently, this sort of treatment is so commonplace, she is wondering if maybe it is okay.
So she searches online for whether or not it is okay for her husband to call her a fool.
She found this page: Call Someone a fool and go to hell. Sadly, I went and read that post, and am not sure she found it so helpful. I should rework it to be more encouraging…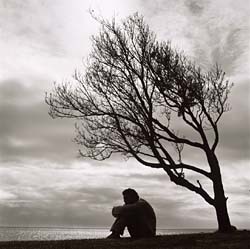 As I wrote this post, I went and watched the search terms roll through the real time reporting screen of Google Analytics. Over the course of twenty minutes, I saw these search terms come across my screen:
If I commit suicide will I go to hell?
The person landed on this page: Suicide is not the Unforgivable Sin. I really hope that person found some encouragement and love in that post to give them the desire to keep on living.
Can I be forgiven if I commit adultery?
The person who searched for this landed here: Is Adultery the Unforgivable Sin? I went and read it again and asked myself…. did that post encourage the person to stay faithful to his or her spouse? I hope so. Of course, if they have already committed adultery, it tells them that they are forgiven by God. But at the same time, I don't want to encourage people to commit adultery. Did I say enough about the damaging consequences of adultery while still emphasizing God's grace, love, and forgiveness?
You are probably seeing a pattern here on various sins. As I was writing the previous paragraph, I switched over to Google Analytics, and saw this search term pop up:
Is abortion forgivable?
The person who searched for that landed on this page: Is Abortion the Unforgivable Sin? Reading over that post, I think the woman searching for this was probably not helped so much. I say that abortion is forgivable, but I spend too much time on how horrible the sin of abortion is. That may not be as loving as I would want…
If that woman was sitting at my kitchen table with my wife and I, and asked that same question, I imagine there would be lots of tears and hugs, and not much else. That is what she needs, not a theology lesson on the forgivability of murder…
One search term I have seen a lot of recently is this:
Am I possessed by a demon?
or
Is my _______ [wife, husband, child, mother] demon possessed?
People who search for those terms end up here: Signs of Demon Possession. Do you know the personal and relational anguish someone must be going through to search for that? It breaks my heart.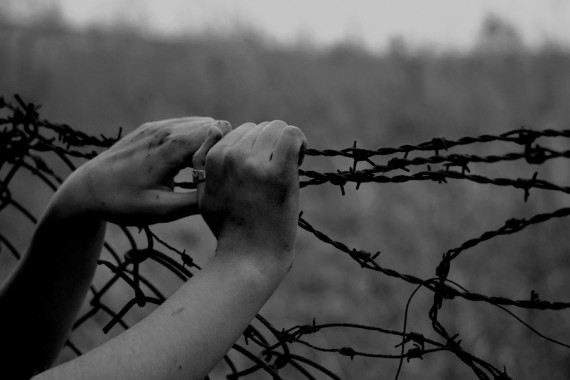 That is why for me, blogging is pastoral work. Through my blog, I hope to help people all around the world understand how much God loves them, that they are forgiven, that He cares, that He is with them, that they are not alone. I hope people are freed from the bondage, delivered from captivity, and set free from the dark chains of sin.
As I write, I often pray for the people who will read the posts. As I watch these search terms come across my screen, and the tears roll down my cheeks, I pray for the people who are searching for truth, love, hope, and forgiveness, and I pray that they will find such things in Jesus.
And for you who are reading this, I thank God for you as well. Thank you for reading this blog. Thank you for sharing it with others on Facebook, Twitter, Google, and by email. Thank you for interacting with each other in the comments. Thank you for being gracious, loving, and kind. Together, we have a little online community here that is helping tens of thousands of people around the world every single month.