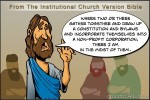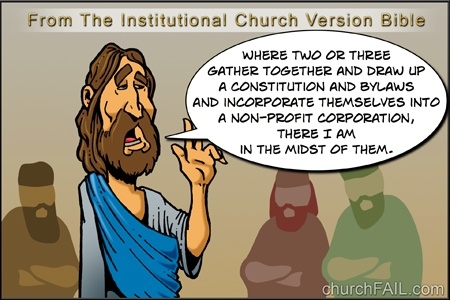 I found this while looking for an image for a different post. It says "Church Fail" on it, but it appears the church fail blog no longer exists. Oh well. It is still humorous.
Of course, I don't think "church" only exists where two or three are gathered either…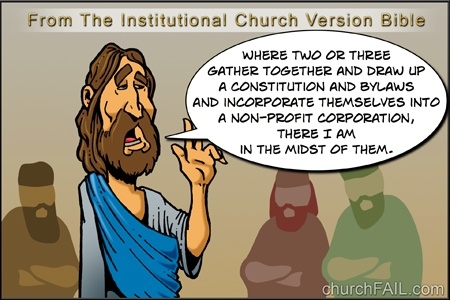 This comic reminds me a bit of Alan Knox's "Scripture… As We Live it" series. Go check it out!
And if you are interested more in the "Institutional Church Version" Bible, Eric Carpenter recently sent me this video which tells you more: