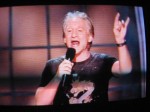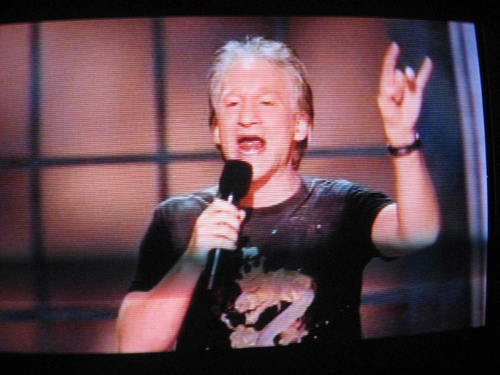 Politically and theologically, I am fairly conservative. But when a liberal like Bill Maher makes a good point about Christians, I nod my head in agreement. Heck, maybe Bill has been reading my blog, because some of the points he makes I have made on this blog (Such as this point about a Pastor Leaving no Tip).
Before you watch this video, I should issue a warning: This video clip has foul language and crude humor. If that offends you, don't watch it.
[Thanks goes to Sam Riviera for sending me this video.]
But someone might say… "Yeah, but Bill Maher is of the devil!"
… Right …
But then I did an internet search, and lo and behold, found a website which had "proof" that Bill Maher was satanic. Here is the evidence: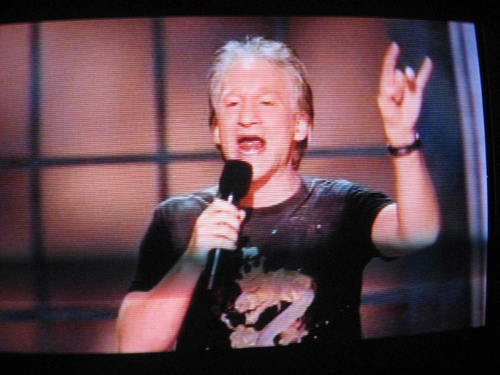 Not only is Bill Maher flashing the satan sign with his hand, that shirt looks pretty questionable as well… What is that? Some sort of serpent with a crown on it's head?
Sigh.
I think it's ironic that when someone criticizes the Christian religion by calling us to live according to the principles we claim to follow, we respond by accusing him of speaking for the devil.
Hmmm… That sounds eerily familiar to something that happened about 2000 years ago when Someone else showed up and started criticizing the established religion of the day…
Of course, now someone will criticize me of equating Bill Maher with Jesus…