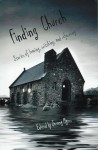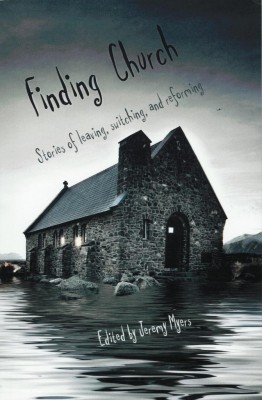 [scg_html_fc] is nearing publication! Sometime soon I hope to reveal a book cover and provide a publication date.
The process began almost a year ago, and I could not have put this book together without the help of all the contributing authors. Thank you! All of you are fantastic writers!
Here is a complete list of the contributing authors, with links to brief descriptions about each author and a summary the chapter they contributed for this book.
Leaving Church
1. Lew Ayotte – How Seminary Helped Me Leave Church
2. Carey Crawford – My Journey Out of Church
3. Michael Donahoe – My Road to Leaving Church
4. Glenn Hager – Epic Ecclesiastical Adventures
5. Wayne Hobson – Janette's Church Crisis
6. Judith Huang – How Professor P.J. Gomes Helped me Question Evangelicalism
7. Mike Keffer – A Heretic Among Us
8. Travis Klassen – Leaving Church to Find Church
9. Tyson Phillips – Nevertheless
10. Tara Pohlkotte – Following the Gypsy King
11. Will Rochow – Leaving for Love
12. Brian Swan – A Recovering Drug Addict
13. Genevieve Thul – Leaving Church in the Age of Social Media
Switching Church
14. Shannon Brisco – Church Change
15. Jessica Bowman – From Factory-Farmed God to Grass-Fed Jesus
16. Lauren LaRue – What is "Church" Anyway?
17. Kellen Freeman – My Search for a Family
18. Eric Hatfield – Urban Missionaries
19. Wayne Hobson – One of the Biggest Problems with Church is Often the Pastor
20. Kimberly Parker – Loyalty
21. Felisa Reed – A Refuge in Times of Trouble
22. Sam Riviera – Looking for the Kingdom
23. Cara Sexton – A Collective Yes
Reforming Church
24. Alan Brisco – Being the Change I Want to See
25. Kris Camealy – Love Lost and Found
26. Daniel Darling – The Church is Messy, But you Can't Live Without Her
27. Melody Hanson Harrison – A Story of Becoming
28. Dan King – Being the Change I Want to See
29. Alan Knox – Part of the Continual Work of Reforming the Church
30. Sonny Lemmons – The Red Truck Contingency Plan
31. Travis Mamone – The Bride with the Holes in Her Dress
32. Mary C. M. Phillips – Jumper Cables
33. Bill Reichart – Being on Mission Together
34. Aubry Smith – I Hate the Church; I Love the Church
35. John Walker – Focusing on People
36. Markus Watson – We Want Worship!
Go check out all the summaries, and make sure you visit the author's websites as well and thank them for being part of this book.
---