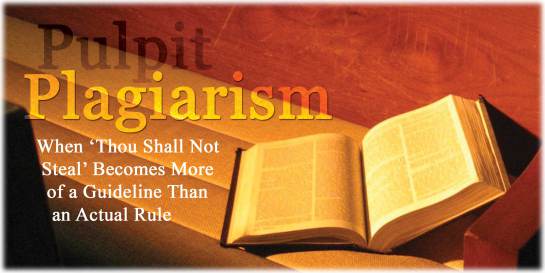 I was a pastor for five years. I loved (almost) every minute of it. Many days, I still miss it …
One of the things I enjoyed most was studying and preparing for my Sunday sermon. I tried as hard as I could every single week to prepare something fresh, insightful, and helpful for the people who attended on Sunday morning.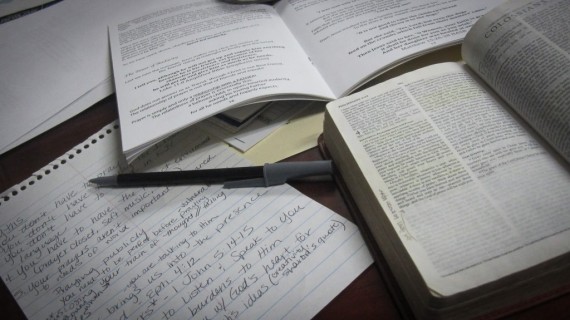 On average, it took me about 10 hours to prepare a 40 minute sermon. I would usually begin by translating from the Greek, outlining from my translation, then analyzing each word and phrase in the text, all the while praying for insight and help from the Holy Spirit to illuminate my mind and provide ways to explain the text and apply it to the lives of those who listened. My very last step was to read all the commentaries I had on that particular passage. There were numerous times where this final step forced me to madly rewrite my entire sermon from scratch …
Anyway, I have noticed an interesting trend on my blog during the last year. I always get a spike in traffic on Saturdays. For most of the time, I thought, "Well, it's just because it's the weekend, and people are surfing the internet more." Also, Saturday is the day I send out my weekly blog digest to newsletter subscribers. So I thought that maybe I get some subscribers clicking over to my blog to read some of the posts they had missed during the week.
But then a few weeks ago I decided to dig a little deeper to find out why my traffic spiked on Saturdays.
You want to know why?
It's my "Sermon" pages. On Saturdays, my sermon pages gets hundreds and hundreds of hits. A few weeks ago, for example, my sermon on James 2 got nearly 600 pageviews. There are a variety of possibilities for why my sermon pages are so hot on Saturdays, but I have a sneaking suspicion that the traffic comes from pastors around the world who are looking for a sermon to preach on Sunday. Who knows … maybe Mark Driscoll has preached one of my sermons? Ha!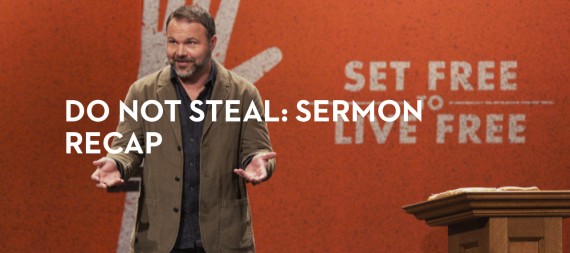 If pastors are preaching my sermons, I don't really care … I am glad to help out. I do wish, however, that once or twice a pastor who lifts a sermon from someone else would give credit to that "someone else." Or leave a comment saying, "Thanks for the great sermon! I'm going to preach it in my church tomorrow!"
I do, by the way, get several emails a week from authors who want to quote something I have written in one of their books. I always tells them "Yes!" and thank them for asking. They also, of course, state that they will include my name and details in a footnote. Great! That's how it should be done.
Or course, I will admit it. I confess. I have lifted sermons from other pastors. Two or three of them, I think. One from John MacArthur. One from Jon Courson. I don't remember the other. But I always, always, always, made sure to make a disclaimer at the beginning of my message that the sermon they were about to hear was from another pastor, and the reason I am sharing it from the pulpit is because I thought the message was so good.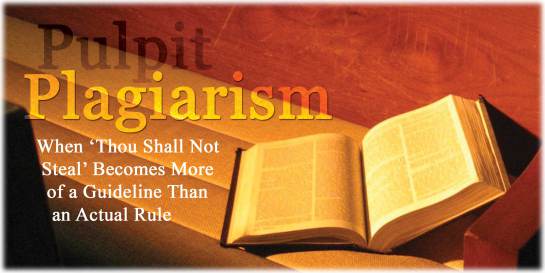 On a related note, I recently listened to a pastor preach a sermon on "The Widow's Mite." I cannot prove it, but what he said sounded eerily similar to what I wrote here about the Widow's Mite. I used a source to get my ideas for that post (and that source is referenced in the post), so it is quite possible that this pastor never read my post and simply preached a similar idea, or maybe he read the same book I did … but regardless, the pastor never once gave credit to the books or blogs where he obtained his ideas. Of course, you cannot really include footnotes in a spoken sermon, so maybe the references were in the sermon notes?
I don't know why I'm posting this …
Here's my point, I suppose. If you "borrow" someone else's sermon from online to preach on Sunday morning, at least leave a "thank you" comment on the website or give the person some credit in your sermon.
Do I sound bitter? I hope not. I really don't care too much if another pastor preaches my sermons. I study hard and try to explain Scripture as best I know how, so if others preach my sermons, that's okay with me. It's just that a little thanks every now and then would be nice.