My neighbor's name is Carissa. She is twenty-one years old. And she is beautiful.
But she has a very … strange relationship with her boyfriend. His name is Kirk. It is not that Kirk is abusive … not really. I suppose you could say he is controlling and manipulative, but I don't even know if that is exactly accurate. Something just seems "off."
He wants to know where she is at all times, even though she hardly ever knows what he is doing most of the week.
He demands to know where she spends her money, and also requires that she contribute a portion of her money to their "date fund."
Their "dates" are really something closer to appointments. They go on one date per week, from 7:00-9:00 PM every Friday night. If she is late or has to cancel, Kirk wants to know why. If she doesn't wear the right clothes on their dates, he chides her for not looking her best. He constantly reminds her that if she wants their relationship to work, these dates are critical.
But they do the same thing every week for their date. He picks her up at 7:00 sharp. They listen to music on the way to a restaurant. He only lets her pick from 20 "date approved" songs. And they go to the same restaurant every week. He orders food for her without asking what she wants. What he orders varies from week to week, and while it is occasionally the cheapest thing on the menu, it is never the most expensive.
During the meal, he asks her how her week was, but doesn't listen to her answers. He does most of the talking. When the meal is over, they go for a walk around a local park while holding hands. Then, at 8:50 PM they get back into their car so that he can drop her off at her house by 9:00 sharp. He gives her a kiss on the cheek and says, "I'll see you next week! And remember, I'll be thinking about you all week long."
That's their date.
During the week, Kirk sends her emails and text messages, but they all sound identical to the ones he sent last week. "I'm thinking about you!" he texts. "Can't wait to see you this Friday! How's your week going?" But when she texts back, he never replies.
I could go on and on about this strange relationship Carissa has with her boyfriend.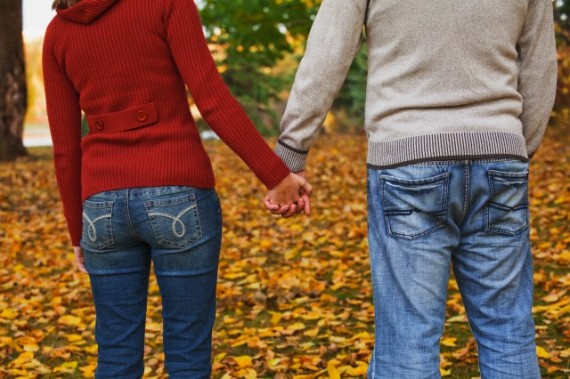 But last week something happened …
This relationship has been going on for several years now, and I have gently tried to tell her that she should dump this guy and look for a new boyfriend. She always says that I don't understand what they have together. That their relationship is fine. That he loves her and she loves him.
But last week, as she told me how great her relationship was, I must confess I got a little upset.
I said to her, "You could do so much better! You are young, beautiful, creative, talented! There is so much you could do. So much you could experience! So much of life you are missing out on! This guy Kirk … I don't know what his deal is … but he is not right for you! He doesn't really care about you, despite all his lame texts and empty emails and pointless dates. He apparently just likes to show your picture to his friends and say, 'That's my girlfriend.' But that's not a relationship! Get out! Leave him! I hate this guy. I hate what he does to you! He is not good! He doesn't make you shine! He doesn't honor you, respect you, or treat you like the princess you are! He does not love you. He is only using you."
And do you want to know what Carissa said to me?
She looked at me with sort of a shocked, hurt, confused look on her face, and she said, "You sound angry … Are you bitter about a bad relationship from your past? … Why are you so critical of my boyfriend?"
I was stunned.
Angry? Bitter? Critical?
I don't want to be any of those things …
Was she right?
I do often get upset at things when I shouldn't. And I have had rocky times in my past relationships. My marriage isn't perfect. And could it be that I was frustrated at my own failures as a husband and was unfairly and critically projecting these onto her boyfriend?
Maybe I should just back off and raise up my hands and say, "You're right. I'm sorry. I know very little about your relationship. I wish the two of you all the best."
But then I realized something.
If Carissa were my daughter, would I feel any different?
No! In fact, my love for my daughter would only amplify my feelings. If Carissa were my daughter, I would absolutely, definitely, be angry, bitter, and critical. Love would demand that I be angry, bitter, and critical.
Why? Because my daughter deserves better! Since I love her, I am required to fight for her. To hate how she is being treated. To be bitter that some jerk is treating her like trash. My love for her requires me to be critical of him, his ways, his tone, his attitude, and his complete lack of genuine love for my daughter.
So absolutely I was angry! Angry about a fake relationship that was passed off as the genuine thing!
You better believe I was bitter! Bitter that someone else's daughter was getting treated so callously!
And of course I was critical! Someone needed to be critical of this guy so that hopefully Carissa would see that how she was being treated was not right and that she deserved so much better!
I told her these things, but she didn't hear them. She was convinced that she knew better and that my "anger, bitterness, and critical spirit" were causing me to only see the bad things in her deadbeat boyfriend.
She admitted that her boyfriend and her relationship with him wasn't perfect, but said, "There's no such thing as a perfect relationship."
"That's true," I told her. "But there certainly are better relationships than the one you've got."
"I used to think so too," she replied. "But now I realize that those sorts of relationships are only in movies and books. We all long for those sorts of relationships, but the sooner we realize they don't actually exist, the better off we'll be."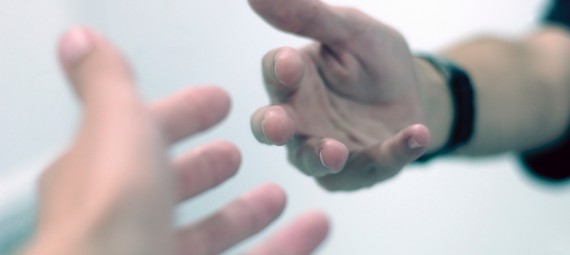 I understand where she is coming from. I do. I was in bad relationships when I was young, and nobody else could tell me they were bad. I had to come to that realization on my own.
And like her, I believed that there were no relationships like the ones in movies and books. But I have also started to see in my marriage to my own wife, that unless you believe that your relationship can get better, and work toward that goal, it will only get worse.
So I trust that Carissa will soon learn that her boyfriend is not good for her. I hope that she will leave him and will find the relationship she longs for her in her heart but doesn't believe actually exists.
I hope she will eventually learn to see that although I was angry, bitter, and critical, it was only because I loved her, and wanted something better for her than what she has.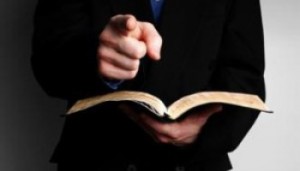 … By the way, this entire story was a parable.
I do not have a neighbor named Carissa. I don't even know anyone named Carissa.
But I do have a neighbor named "Christian."
… And she has a boyfriend named "church."
This post was part of the May 2015 Synchroblog on the topic of anger. Here are other contributors to this month's topic: