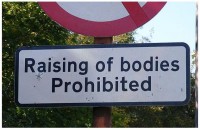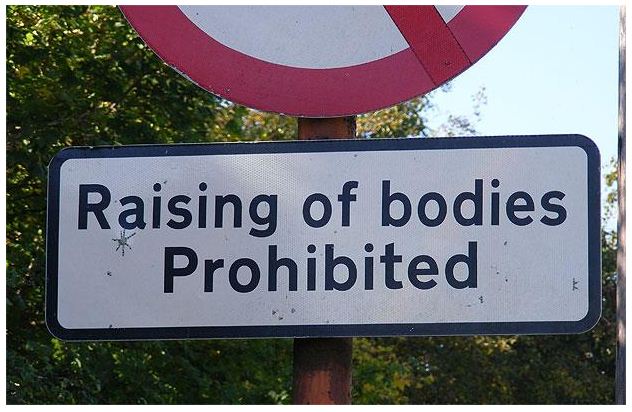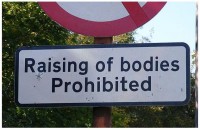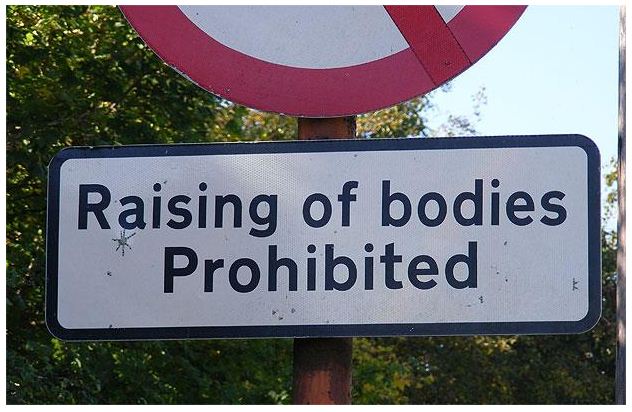 I believe the resurrection did, in fact, occur. I believe Jesus truly did rise physically from the grave on the third day after He was crucified and buried. But the question before us is, "What if Jesus did not rise from the dead?"
There are a thousand possible answers to such a question, but let's just face the music and jump to the hardest and most troublesome answer of all: If Jesus did not rise from the dead, probably most of Christianity is a lie. We could probably hold on to the idea of God, and some of the historical events in the Bible, but beyond that, most of it would probably not be true.
I mean, if the resurrection of Jesus did not happen, then most of the Bible is probably not true because most of the Bible is centered on the idea of the resurrection.
If the resurrection did not happen, the truthfulness of the Bible itself should be doubted.
But you know what?
Even if the Bible cannot be trusted, even if Christianity is based on a lie, even if nothing I believe is actually true, I don't think much of anything in my life would change.
Why not?
Because what other options are there?
Should I join a different religion? Which one? I have studied and worked with all the various religions, and find none of them as compelling or life-changing as Jesus. I find all of them to be less inspiring than the stories about Jesus and the truths contained in Scripture, even if these things are lies.
If everything about Jesus is a lie, I would rather follow the lie that is Jesus than the truth of any world religion.
What about atheism? God, no! (I am not cursing! That was a pun!) I know many atheists, and I guess I would rather live by an inspiring story I knew was mostly wrong than a belief that everything is chance and nothing has meaning beyond the physical realm. Call it a crutch if you want, but I have enough trouble living life with God. I cannot imagine trying to get through life without Him.
If the resurrection did not happen, then most of the Bible is probably false. But that does not mean that some other religion is true, or that we must all become atheists.
To the contrary, even if the resurrection did not happen, we can still follow the teachings and example of Jesus. Why? Because there is no other person or idea in any other religion or in all of history that is more inspiring, loving, and hopeful than Jesus.
Even if Jesus did not rise from the dead, I would still follow Jesus. For me, there is no other option.
C.S. Lewis once considered a similar question. In one of his letters to a friend, Lewis explained what he would do if he found out that God had actually lost the cosmic battle to Satan. In such a case, there would be no heaven for believers, no hope for life after death, no cause to believe that God was all-powerful or perfect. But in such a situation, what would C. S. Lewis do? Here is what he wrote:
Even if—let's make an impossible supposition—His voice—unmistakably His, said to me, "They have misled you. I can do nothing [about taking you to heaven]. My long struggle with the blind forces is nearly over. I die, children. The story is ending," would that be a moment for changing sides? Would not you and I take the Viking way: "The Giants and Trolls win. Let us die on the right side, with Father Odin" (Letters to Malcolm, 120).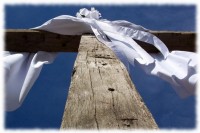 In other words, C. S. Lewis says that even if God Himself spoke to Lewis and told him that it was all a lie, that God had tried His hardest, but had finally lost, and was now about to disappear into oblivion and defeat, C. S. Lewis says it would not matter one bit. He would still stick with God. He would not switch sides. He would go down fighting, next to our dying God.
That is the same way I feel about Jesus.
I firmly believe everything written about Him in the Scriptures. I believe it is all true. I believe in the virgin birth, the miracles, the teachings, the death, and the resurrection of Jesus.
But if He were to appear to me and say, "You've been misled. Yes, I lived and died, and some of the stories are true, but most of it is a lie. I have been defeated. Sin and Satan won. Death was not destroyed. We are all heading into oblivion," I would shrug my shoulders and say, "It matters not. I will follow what is written anyway, for there is no better way to live. And though the battle has been lost, at least maybe I can show some love and care to a few more people before we are all swept away."
So what if Jesus did not rise from the dead? My answer is, "So what? I will follow Him anyway. Following the example of Jesus is by far the best way to live."
This post is part of the April 2012 Synchroblog. Here is a list of the other contributors. Go check them all out!
The cross of Jesus is CENTRAL to everything!
Transform your life and theology by focusing on the crucifixion and resurrection of Jesus:
Fill out the form below to receive several emails from me about the death and resurrection of Jesus.