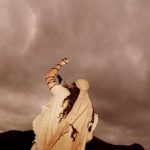 After Nineveh experiences a city-wide revival in response to his preaching, Jonah becomes angry at God in Jonah 4:1.
What do you think about that? Have you ever thought that he should have rejoiced instead?
In this study of Jonah 4:1, we see Jonah's response, and come to understand that Jonah's response is actually quite normal and natural. You and I might have had a similar response. Maybe we do.