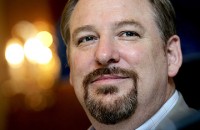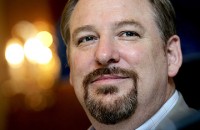 I got the following from the Secret Diary of Rick Warren, which is a blog by a fake Rick Warren.
The following is funny because it's true.
Imagine what your office would be like if everyone had a job like a Pastor:

1. When your work day was over there would be a cassette tape or CD available of everything you just finished for sale in the lobby.

2. If your co-workers got sick they would expect you to stop by and pray with them, then act surprised you did come by and proceed to tell you that they look terrible and their hair hasn't been washed.

3. Your wife would feel pressure from others that she should be doing things related to your job and be happy about it.

4. Your weekend would consist of something like a Tuesday and then a Thursday. Forget 'bout Holidays.

5. Instead of an expense account – every time you need to buy something more than $200 – you would be required to ask a group of people for permission, then justify why you need it.

6. You must remember what stories you told people – so you don't use the same story over again.

7. Outside of the office your co-workers get flustered when you see them drinking alcohol or doing something they think you might not approve of.

8. Most of your meetings would happen at night in the basement.

9. You would have to stand up and gently remind your co-workers that it was part of their calling to give money to the organization – so it can continue to grow and fulfill its mission.

10. Most of your co-workers think you really only work an hour a week.