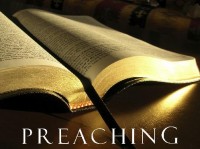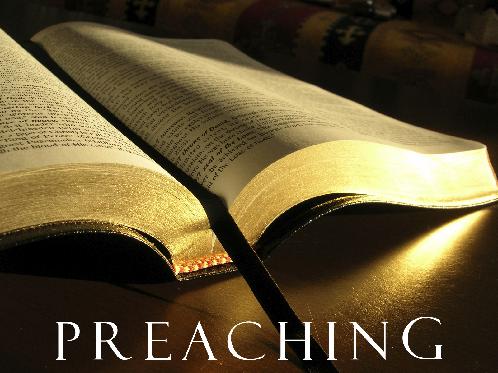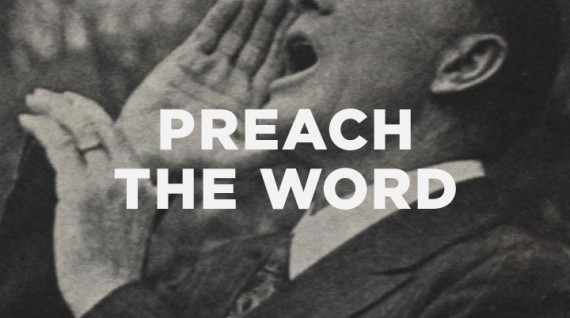 One of the things I loved most about being a pastor was preaching the Word.
For years, I thought that a church could get by without music, without a building, without programs, without youth groups, and without children's programs, but a church was not a true church unless there was strong biblical verse by verse preaching. A true church required a pastor who would preach the Word.
Several years ago, it occurred to me, however, that my requirement for churches to preach the word may be partly due to the fact that preaching and teaching the Word is my spiritual gift. I am a teacher, and so naturally, believe that teaching is the most important part of church. Better yet, I even have a verse! 2 Timothy 4:2 says "Preach the Word."
You may not realize it, but whatever your spiritual gift is, you tend to think it is the most important part of being the church. If you have the gift of service, you think a church is not really doing it's job unless it's serving in the community. If you have gifts of hospitality, you think churches are only genuinely following Jesus if they spend a lot of time hanging out with each other in homes and around dinner tables. I have the gift of teaching, and so I thought that it was essential for churches to "preach the word."
But recently, I have undertaken the practice of questioning absolutely everything the church does in light of Scripture and effectiveness. (By the way, I define "effectiveness" as "making disciples." Something is "effective" if it is helping people become more like Christ.)
I came to the uncomfortable conclusion that it may not be best for pastors to spend so much time preaching the word.
Preaching is Ineffective at Making Disciples
The stats and studies are in. As much as it pains me to admit it, preaching is one of the most ineffective ways of making disciples. So along with me asking "Why?" about every other aspect of church, I have had to painfully face that tough questions about my own passion as well. Why do I preach, especially when it is so ineffective? Should we abandon the sermon altogether?
So I set out to figure out what Paul meant in 2 Timothy 4:2, and if it was meant as a universal command for all who lead part of church. For various reasons, I do think it is a universal instruction for all pastors. All pastors are to preach the Word.
Preach the Word – 2 Timothy 4:2
As I studied what Paul might have had in mind when he told Timothy to "Preach the Word" I learned that preaching in Paul's day was not much like "preaching" in our day.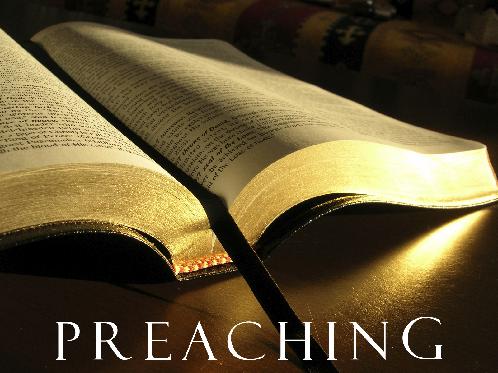 There are few (if any) accounts of a monologue sermon where one person gets up, and teaches for 30 minutes or an hour, and then sits down. "Preaching" in Paul's day was closer to what we would think of as "Teaching." There was frequent interaction between the main teacher and the students.
When you read the Gospels and Acts, you see hints that this is the way Jesus, the apostles, and Paul taught. When you read the sermon transcriptions of the early church fathers, especially those of St. John Chrysostom (aka "Golden Tongue") when he taught through books of the Bible, it becomes clear that while the "Teacher" did most of the speaking, there was a lot of interaction with those who were there to hear him.
Interactive Teaching
And guess what? Those same studies that have proven the ineffectiveness of preaching have also shows that interactive teaching is incredibly effective. Interactive teaching engages the mind, helping the learner not only learn the text, but also how to study it on their own, and then apply it to their lives.
This is not to say that there is never a place for one person standing up in front of a crowd and delivering a monologue. In fact, that may be the only way to teach in some large-group settings (though even then, wise teachers may include a Q&A time after the message). But for the most part, I am convinced that some sort of interaction should be a normal part of "preaching."
Looking back to the times I have taught this way, I now realize that it is in the interactive studies of Scripture that I have most often felt the electric presence of the Holy Spirit.
Do I love "Upfront-on-the-stage-in-the-spotlight" preaching? Kind of. Though between you and me, I usually feel a bit guilty after I step down off the stage. I don't know why though…
However, there are two forms of teaching I love. The first is interactive teaching, where a group of people get together and discuss Scripture and theology. There is usually not just one person leading the discussion, but there is genuine give-and-take between all who are present, with each one learning from the others. I think it is in these settings where the Holy Spirit is most at work.
The second form of teaching I love is writing. Especially blog writing. Why? Because, once again, it is interactive. You can leave comments, and I can learn from you, and you can provide your own input and insights into the topic of the blog post.
Both of these can be applications of what Paul means when he instructs Timothy to preach the Word.
So having said that, can you do two things for me?
First, let me get you input in the comments below! I would love to know your thoughts on preaching, teaching, and what it means to "preach the Word."
Secondly, would you please invite other people into the conversation by using the share buttons below? Thanks!