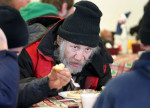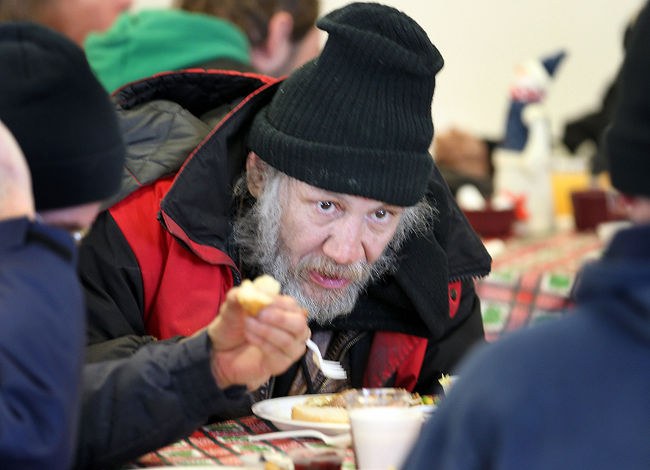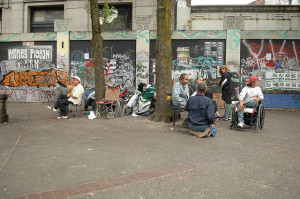 Before we can help poor and homeless people, we needed to learn to see them. Learning to see the poor and the homeless was the topic of a previous post.
After we started seeing poor and homeless people everywhere, we weren't sure how to help them.
Start in Small Ways
We started helping in small ways. We want to help people, not make their lives worse by enabling them to remain in poverty or on the street.
How could we do that?
Since I had prepared lunch for the homeless, I contacted the directors of that program and offered to prepare lunch again. My wife helped me prepare and share lunch in the park and dinner in the local homeless shelter several times in the years that followed.
I also met with the people who directed other local homeless programs. They advised how they thought we could best help the homeless in our community, and also gave us advice about working with the homeless. Later in this series I will mention some of that advice.
When we shared lunch and dinner, we spent time talking to and getting to know those with whom we shared. We began building friendships and learned from our new friends what they needed most.
Food, Clothes, and More
We began a program in our church at Christmas. Following an annual church dinner that took place the first Sunday of December, we provided numerous opportunities for our congregation to provide needed items for the homeless, battered women and children, poor Native Americans who lived on the reservation, and poor in our community.
Although some people in the church had no interest in helping the poor and homeless, most wanted to help. Each Christmas we gathered a large quantity of mostly new clothing, toys, and other items and distributed them.
By accident I discovered that a family we knew had run out of money and food. Since I cooked dinner for the church once a week, I always had extra food.
Over the following months I gave them a case of steak, lots and lots of cranberry salad, and a variety of other food items. Once they got back on their feet they laughed and told me "We were embarrassed to tell anyone we were broke, but every night we had steak for dinner."
During the following years we shared food with various families whose cupboards were literally bare.
When we began paying attention to the people in our community, we not only began seeing the poor and homeless, but we also began building relationships with them and began finding ways that we could come alongside them in their hour of need.
How Can We Help 10,000 People?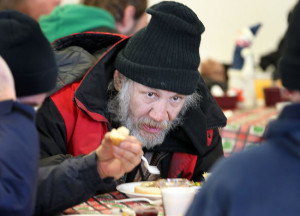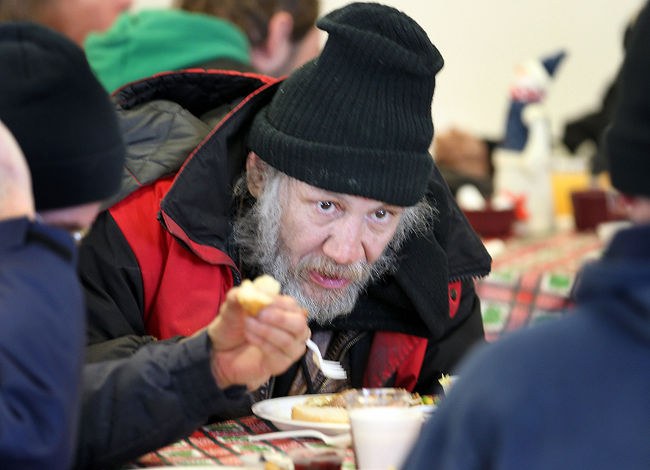 Eventually our jobs led us to San Diego, where there are many poor and homeless, far more than there were in any place we had previously lived. Based on the annual homeless count, a day when teams attempt to count every homeless person in the city (an impossible task), most homeless organizations here believe that over 10,000 homeless people live in our city.
How can we begin to help 10,000 homeless people and many more poor people in a large city? Crawling into a warm bed, pulling the covers under our chins and trying to forget about people sleeping on sidewalks, under bridges, and even under bushes on cold nights would be so easy.
What can we do? How can we help 10,000 homeless people?
In the remaining posts in this series, we will answer that question as well as look at some of the things we do to help the homeless and poor, which will hopefully give you some ideas of ways in which you can help the poor and homeless where you live.
There is so much need in the world!
And YOU can help.
Fill out the form below to receive several emails about how to love and serve the poor and homeless.