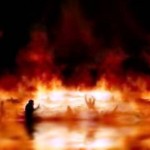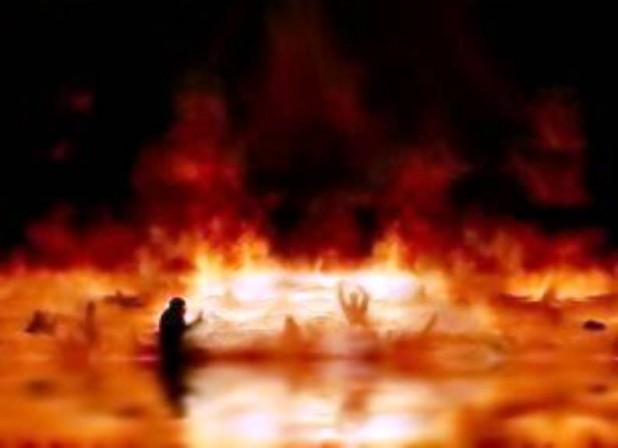 Many believe that after Jesus died on the cross, He descended into hell. The Apostle's Creed certainly says this, but as for myself, I am undecided. Let's look briefly at the evidence.
Acts 2:31
In Acts 2:31, Peter says that God did not leave the soul of Jesus in Hades, but raised Him up from the dead. The term "Hades" does not actually refer to hell as many believe, but is "the place of the dead."
Sometimes, it refers to the underworld where the souls of men walk around like shadows. Frequently, "Hades" simply refers to the grave. It is not a mystical place, but is simply the hole in the ground where your body goes when you die. Most translators and Bible scholars believe that this is what Peter is referring to, and translate "Hades" as "the grave."
Ephesians 4:8-10
This verse is often brought up as defense that Jesus descended into hell, but this is not the best understanding of this passage. In Ephesians 4:8, Paul talks about how Jesus ascended into heaven, and to explain this, Paul reminds His readers that Jesus was simply returning to where He came from, that is, heaven.
He only ascended from earth to heaven because He first descended from heaven to earth. The descent of Jesus was not from earth into hell, but was from heaven to earth.
1 Peter 4:6
Some believe that 1 Peter 4:6 indicates that Jesus descended into hell and preached the Gospel to those who are there.
If this is true, the question then is, "Why?" Was he giving them a second chance? Was He taunting them? Neither option makes much sense. Whatever this verse means, it must be understood in the context of other passages in the letter, such as 1 Peter 3:18-20. This text says that by the Spirit, Jesus preached to spirits who were in prison, who rebelled in the days of Noah.
While this could mean that Jesus descended into hell to preach to people in prison, why are the people who were alive in the days of Noah singled out? Some believe it was Noah who was doing the preaching by the Spirit, and he was preaching about Christ, but they did not believe, and so are now dead and in prison.
This passage is notoriously difficult, and is therefore a weak foundation upon which to build any doctrine about what Jesus did or did not do after His death and before His resurrection.
Miscellaneous Passages about Jesus' Descent into Hell
Finally, some point to various other texts of Scripture such as the story of the rich man and Lazarus (Luke 16:19-31), and the report that at the resurrection of Jesus, many who were formerly dead were raised to life (Matt 27:52-53) as evidence that Jesus did go preach to some spirits in hell, or in a "suburb of hell" called Abraham's Bosom, and some were raised back to life.
One of the verses used against the idea that Jesus descended into hell is Luke 23:42-43 where Jesus tells the thief on the cross that today, the thief would be with Jesus in paradise. If Jesus went to hell, how could He also be with the thief in paradise. Of course, some believe that the "paradise" to which Jesus refers was a "suburb" of hell called "Abraham's bosom," and this is the "hell" to which Jesus descended and preached, and from which He led captives in His train (Eph 4:8).
So did Jesus descend into hell? All of the evidence is fairly inconclusive.
So what do you think? Did Jesus descend into hell?
If so, why did He go there and how long was He there?
We will look at one more passage later which might possibly shed some further light on the subject.
Edit: 04/29/2011 – Here is a post I found which explains some of the background for this belief: Did Jesus Go to Hell?
The cross of Jesus is CENTRAL to everything!
Transform your life and theology by focusing on the crucifixion and resurrection of Jesus:
Fill out the form below to receive several emails from me about the death and resurrection of Jesus.