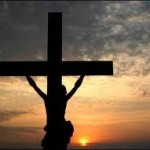 Aside from the great physical suffering and pain that Jesus went through, He also experienced great spiritual suffering.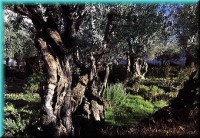 In the Garden
The first hint we get that Jesus went through spiritual agony is revealed in a physical manifestation. Jesus, on the night of His arrest, went to the Garden of Gethsemane to pray, "And He took with Him Peter and James and John, and began to be very distressed and troubled. And He said to them, "My soul is deeply grieved to the point of death…" (Matthew 26:37-38).
Interestingly, "Gethsemane" means olive press. Near the garden was an olive grove, and it was probably in this garden that the olive oil was pressed out of the olives. It is here that Jesus prays for God to let this cup pass from Him. He prays so fervently, and is in such deep anguish, that drops of blood came out of His skin. He was being pressed like an olive. Physicians tell us that this is entirely possible when a person is under extreme amounts of stress and pressure.
Bearing Sin on the Cross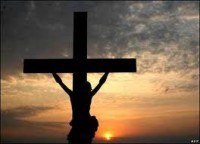 Though we can never know the spiritual agony that Jesus experienced on the cross, we see hints of it in what He says. For example, His fifth statement from the cross is "My God, My God, Why have you forsaken me?" Jesus, as the second person of the Trinity, has had constant fellowship with God the Father for all eternity. What must it have been like for Him now to have that relationship severed and broken? What must it have felt like for Jesus when our sin separated Him from God? Our sin broke the eternal fellowship of the Godhead!
Whereas always before, Jesus had always prayed to God as "My Father," He now referred to Him as "My God" the way other humans did. Sin had now separated Jesus from God. Where for eternity past there had been warm fellowship and a loving relationship, there was now only broken fellowship, a sense of deep and agonizing loss, a hopeless despair, and the blackness of depravity.
Being the sinners that we are, I think we do not understand the pain that this caused Jesus. We were born in sin, and are numb to it, and do not fully know that deep and intimate connection with God that we were made for. But even then, many of us experience deep guilt and regret over things that we have done. And yet few of us are murderers or rapists.
Imagine now being Jesus, never having sinned, never having known the pain and fear of guilt, never having felt hate or lust, now having the torrential flood of all the sins of the whole world placed upon Him in a few short hours. Every bad thought that has ever been thought, every adulterous affair, every hateful word, every act of theft or bribery, every whisper of gossip, every murder, every profanity, every act of disloyalty to wife, husband, or boss, every disobedient act of children toward their mother, father, or teacher –- all sin, of all the world, of all time was placed on Jesus Christ all at once.
Jesus took it all. He who had never experienced the pain of sin, took it all at once in a torrential downpour. It was beyond anything we can describe or understand.
But at least it was only for a few hours, right? Wrong.
The Eternality of Jesus
We're going to delve into a little theology here.
Jesus, being God, is eternal. If we understand eternality correctly, then there are aspects of Jesus which are outside of time, and therefore, experience time not in a sequence, but in a constant "now." This means that whatever Jesus experienced on the cross, He is always experiencing this in some sense. While it seems to us that Jesus only spent a few hours on the cross, in His experience, He is on the cross forever.
Of course, Jesus is not just experiencing His suffering on the cross, but also His death and victorious resurrection.
Suffering in the Grave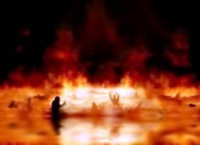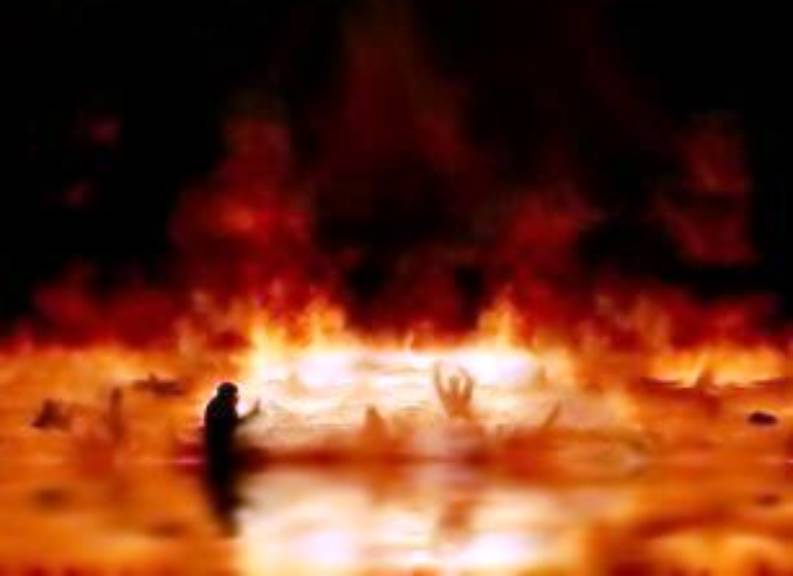 Scholars widely disagree about what happened to Jesus after He died. Some believe He spent three days in hell. But based on a variety of reasons, I don't believe so. Among other reasons, He told the thief on the cross, "Today you will be with me in paradise." At most, Jesus went to a place called "Abraham's Bosom." There is also a whole study that could be done tracing the steps of the High Priest on the Day of Atonement, which I think Jesus followed in the "heavenly" temple.
So when we speak of Christ as spending three days in the grave, it was actually His body that was in the grave while He was spiritually in heaven before God presenting His sacrifice. After three days, He rejoined His body and rose from the dead. This, of course is what happens to all Christians as well. When we die, we spiritually go to heaven. Our bodies remain behind until the resurrection.
So while I don't believe Jesus suffered in hell, this still does not diminish the great spiritual suffering that Jesus experienced as a result of taking on all the sins of all people in all the world throughout all history. But how thankful we can be that He did so, for it was only in this way that we can receive the righteousness of God (2 Cor 5:21).
The cross of Jesus is CENTRAL to everything!
Transform your life and theology by focusing on the crucifixion and resurrection of Jesus:
Fill out the form below to receive several emails from me about the death and resurrection of Jesus.