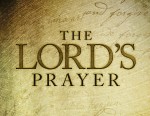 A while back I wrote about the 8 most dangerous Christian prayers. Afterwards, I realized that one of the most dangerous prayers of all was the Lord's prayer, which we have also looked at briefly before.
Let us now take a closer look at the Lord's Prayer and see why it contains several dangerous prayer requests.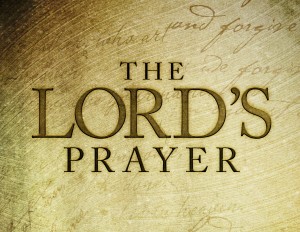 The Lord's Prayer is full of dangerous prayers which can destroy your life.
Each line of the Lord's prayer is designed to invite God into your life to overthrow, upend, and destroy your life. When you pray the Lord's prayer, God enters your life like a bull in a china shop.
Afterwards, however, God takes all the shards of crystal and glass that He left behind, and makes the most beautiful mosaic you have ever seen.
If you pray the Lord's prayer, get ready for destruction … but the beauty that rises from the ashes will be incomparable to whatever plans you had for your life previously.
Here is a quick run-through of how each line in the Lord's Prayer will upend, overturn, and destroy your life as you know it.
Hallowed be thy name
In praying this, we announce that we want God's name to be glorified. Sounds good, right?
Yes, except that usually, when we pray this, what we mean is "Hollowed be they name in and through me." We want God to be gloried, and we want to ride His coat tails to some glory of our own.
But the prayer doesn't say this will happen. It is a prayer for God's name to be glorified; not our name.
Thy kingdom come, Thy will be done, on earth as it is in heaven
This seems fairly safe, right? Haven't many of us been taught to close out our prayers with "Not my will, but thy will be done?" Don't we want God's will to be done on earth?
Sure!
… Just not in our lives.
When it comes to our own lives, we want our own will to be done. God's will for our lives usually looks much less enjoyable than our plans for our own life.
And besides, God's will often seems to lead into death, slavery, obscurity, and suffering. Who wants that? Not me.
So this prayer is dangerous when we include ourselves in it.
Give us this day our daily bread
Daily bread means "enough food for today." It means barely scraping by. But who wants that? I need a full fridge and a growing retirement account. I need a new car, a shinier cell-phone, a faster internet connection, and maybe an Apple iWatch.
And forgive us our trespasses, as we forgiven those who trespass against us
Of course we want God to forgive us, but are you ready to forgive the person who has wronged you?
… Um, maybe not yet.
Enough said.
Lead us not into temptation, but deliver us from evil
God doesn't actually lead anyone into temptation, so this phrase probably means something closer to "Help us resist temptation when it comes."
But regardless, we don't really mean it. We like our pet sins. We don't want God to point them out to us, nor do we want to get rid of them.
Instead, what we usually do, is invent other "sins" that we "struggle" so that we can make ourselves feel better about the small victories we gain over these fake sins while completely ignoring the bigger sins we harbor in our lives every day.
What sorts of sins? Oh, greed, pride, anger, and judgmentalism to name a few.
The Lord's Prayer is Dangerous
So be careful about praying the Lord's Prayer. Every phrase is a minefield just waiting for you to step on it so that your life can get turned upside down.
Here is a video in which I teach a bit more about the Lord's Prayer:
The Disciple's Prayer – Matthew 6:9-13

Do you want to pray like never before?
Do you what to talk to God like you talk to a friend? Do you want to see more answers to prayer?
If you have these (and other) questions about prayer, let me send you some teaching and instruction about prayer to your email inbox. You will receive one or two per week, absolutely free. Fill out the form below to get started.