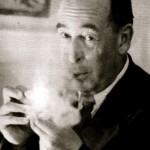 Did you know C. S. Lewis has written about masturbation?
Yep. In some of his letters he shared not only that he struggled with this temptation, but also provides some insight on what he thinks is the problem with masturbation.
I really like his answer, and think it provides just the right practical and theological balance to this tricky topic.