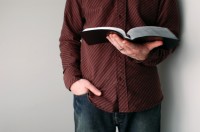 I recently asked the question, "Who is the Church service for?" The two basic answers are that the church service is for believers, or that it is for unbelievers. Some churches focus on teaching and training Christians, while others focus on reaching out to unbelieving seekers. Both approaches have strengths and weaknesses.
The Church Service in Teaching Churches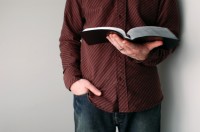 Teaching churches focus on training Christians, but do a relatively poor job of reaching the lost. They will often say that outreach and evangelism is the job of the individual Christian, and you will hear them say things like "Healthy sheep naturally reproduce." But in reality, little evangelism actually takes place.
And as it turns out, though many of the believers in these churches know their Bibles well, few of them actually live out what they know in their day-to-day lives, nor are they reaching out with the gospel, which challenges the idea that these sorts of churches are actually doing a good job making disciples.
So teaching churches often fail at reaching out, and ultimately, fail at making disciples.
The Church Service in Seeker-Sensitive Churches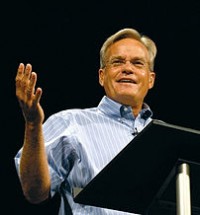 Seeker sensitive churches try to correct the weakness of teaching churches by making their church programs and services more welcoming to unbelievers. They seem to do a great job at this.
They often offer Saturday or weeknight services for the Christians to help them mature, or will encourage believers to get involved in home groups for discipleship.
But in reality, seeker sensitive churches often fail to bring new disciples to maturity.
Furthermore, it has become increasingly evident that although seeker sensitive churches do grow numerically, most of their growth is transfer growth from other churches, rather than actual evangelism growth. So in reality, unbelievers are really not being reached by seeker sensitive churches either. Seeker sensitive churches often fail at reaching out, and ultimately, fail at making disciples.
The Problem with Both Types of Church Services
The problem with both church models is the same: the church cannot focus primarily on training believers or primarily on reaching unbelievers. Both are needed. But even churches that try to do both are generally quite weak in one or the other. So who is the church service for – believers or unbelievers? The answer is: "Wrong question."
The correct questions are "What is the church?" and "What is the church service?" We will look at these questions in future posts.
If you want to read more now, try two books I have written on these topics:
To answer the "What is the church?" question, I wrote Skeleton Church. There is now a free online course that goes along with the book. Join the discipleship area so you can take the course today.
To answer the "What is the church service?" question, I wrote Put Service Back into the Church Service.