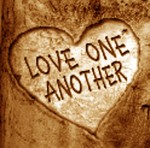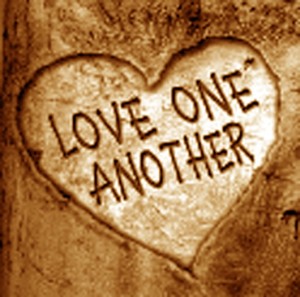 Even though almost every homeless person falls into the category of "poor," there are many poor people who are not homeless. This post will focus primarily on that group of people.
Most of us don't need to look for people living under bridges to find the poor. We probably already know them. However, they may be invisible to us, such as the fellow who mows our lawn or washes our car or the young woman who is a checker at a discount store or fast food restaurant.
The poor become visible to us when we spend the time and make the effort to get to know the people with whom we come in contact. Not all of those people are poor, but some are. When we get to know them we will discover that some of them are barely keeping a roof over their, and often their kids, heads.
My wife and I usually do not give time or money to organizations that help the poor. We prefer to get to know people, build relationships with them, learn to love them and help them in areas where we know they need help.
Lest that last sentence get lost in this series of posts, I would like to emphasize that sentence as the key sentence in not only this series, but also in living in a world filled with people. If you want to follow Jesus into the world and live your life like Jesus, then
Get to know people.
Build relationships with them.
Learn to love them.
Help them when possible.
Does It Look Like Jesus?
We find living life this way looks so much like Jesus. For those of us who follow Jesus, those of us who are his body, this is "being the church" in our world. Any person, group or organization may call themselves anything they like, but the body of Christ looks like this. If it does not, it is almost always something else.
When we have identified people who need help, we try to help them. That can look many ways in many situations, and of course one short post cannot define how that will look for each of us in every situation.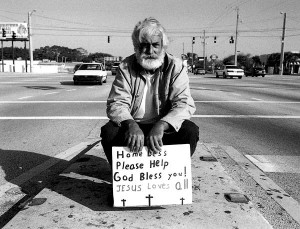 Here are 16 Things we have done to help the poor, and which you may be able to do also.
Help unemployed single mothers and families find jobs.
Help families find housing they can afford.
Buy products and services from people you know are struggling to keep a roof over their heads. Don't look for the "cheapest" option, but for the person or business that most needs your business.
Refer people you know to a business or person who needs the business.
Tip generously at restaurants, especially when you know that the person who served you really needs it. Sometimes you can tip people who don't usually receive tips, such as the guy at the car alarm shop who repaired your car alarm.
Give commendations to managers of businesses for employees who helped you, especially for employees you know really need their job.
When things don't go right in your dealings with a business, do not threaten an employee with "I'm going to get you fired," or "You will get you in a lot of trouble." That vicious threat can terrify someone for whom that would mean losing their only source of income, and their only way to provide food, clothes, and housing for their children.
Volunteer to help. This might mean helping repair someone's house or car (so they won't need to pay someone to do it), taking them to the doctor (so they won't have to pay someone to drive them), or even picking up something they need (so they won't have to pay for the gasoline to get them there).
As you walk, run, or drive around town, keep an eye out for furniture and other household items set out on driveways with "Free" signs attached. Some of these items are in excellent condition and can be given to someone who needs it.
Find out what your friends need and decide if you can meet any of their needs with some of the "stuff" you have in your closets, garage, and attic.
After an event where a lot of food was prepared, contact certain people who are short on food and plead for their help in "taking some of this food off our hands so we won't have to throw it away."
Invite your friends to dinner and making sure they take plates of "extra" food home with them.
If you find something at a store, garage sale, or thrift shop that you know one of your friends needs, buy it and give it to them.
Remember friends on their birthdays and at Christmas. This might include flowers, a gift, or inviting them for dinner, but always includes spending time with them when possible.
Pick up trash on inner city streets and alleys. This improves living conditions in several ways for the people who live there, many of whom are poor. Explaining how that works would require a post of its own.
Spend time with your friends, especially when you know they need someone to sit with them, listen, hug them, weep with them, and rejoice with them.
In the comments section please share your stories, not only of how you are responding to the poor, but also for how you plan to do so in the future.
There is so much need in the world!
And YOU can help.
Fill out the form below to receive several emails about how to love and serve the poor and homeless.