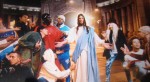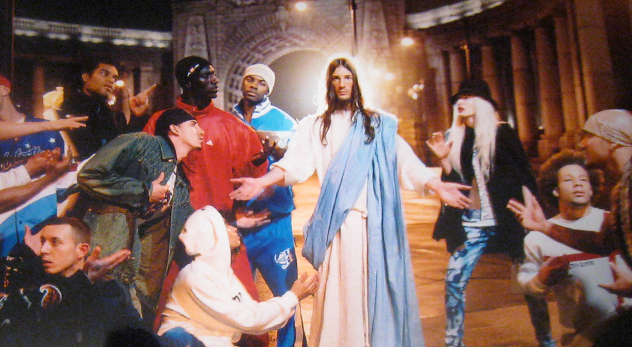 A reader recently used my "Contact Me" form on the about page to submit a Bible and Theology Question. Here is what he wrote:
Hi Jeremy.

Thank you for being available. It can be hard to find someone to go to for some spiritual questions via the internet.

Lately I have been struggling with some new information I came upon regarding Jesus and some people's views. To start with, I am a public school high school boy with an unbelieving family, so I am around the non-religious a lot.

To my surprise, I learned based off of Luke 7:34 and John 15:14 that Jesus was not actually a friend of sinners. In Luke 7:34, the pharisees are trying to discredit Jesus by giving him titles such as a glutton, drunkard, and friend of sinners. But Jesus never claimed these titles.

With this information, some people say that Jesus was only with unbelievers to minister to them and not to fellowship or become friends with them.

Do you think this is right? Does our knowledge of Jesus public ministry give us all we need to know about his interaction/relationships with unbelievers.

Thank you very much.
I am posting my answer here, because I think others might have similar questions.
It is true that the Pharisees and other religious leaders were trying to discredit Jesus by calling Him a glutton, drunkard, and friend of sinners.
It is also true that Jesus never referred to Himself by such titles.
However, none of this means that Jesus was not actually a friend to sinners. Quite to the contrary, there are numerous lines of evidence which prove that Jesus did, in fact, hang out with and befriend those whom the religious world at that time considered "sinners."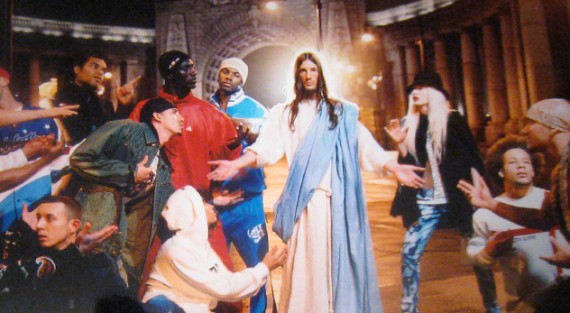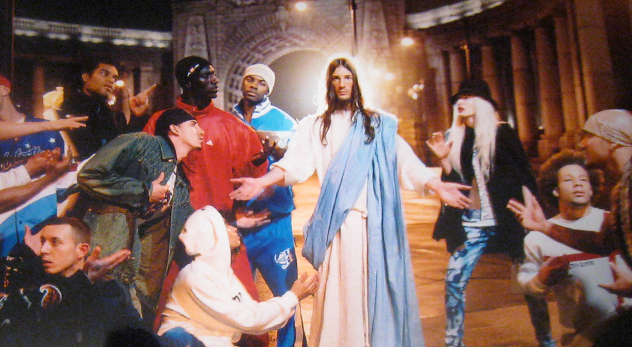 1. Nobody Ever Tried to Discredit a Pharisee by Calling them "the friend of sinners"
The reason the Pharisees were able to pin the accusation of being a glutton, drunkard, and friend of sinners upon Jesus is because Jesus ate a lot, drank a lot, and hung out with "sinners" a lot. If the accusation wasn't at least partly true, the accusation never would have been voiced, and never would have stuck.
The Pharisees are the perfect example. You will never find any place in Scripture or in any other literature of the time which accuses the Pharisees of being the friend of sinners. Why not? Because they did everything within their power to live separately from sinners.
Jesus, however, was often found in the company of sinners, and so the Pharisees tried to discredit Him and His ministry by saying that He was their friend. This is the classic attack known as "guilt by association."
But of course, this was fine with Jesus, for this was exactly why He came – to bear our guilt by associating with us.
2. Jesus never denied that he was the friend of sinners
Though Jesus didn't refer to Himself as a friend of sinners, He did confirm that this was who He came to live among. In Luke 5:32, Jesus says that He did not come to call the righteous to repentance, but the unrighteous. So if Jesus was going to call the unrighteous to repentance, He needed to hang out with the unrighteous.
Similarly, in Matthew 9:12, Jesus says that it is not the healthy who need a physician, but the sick. Again, to heal the sick, Jesus had to be with the sick.
Which raises the interesting third point:
3. If Jesus Wasn't the Friend of Sinners, He Couldn't be Friends with Any of Us!
I think one truth that is often overlooked in this discussion is that ALL of us are sinners. The only reason some people like to say that Jesus wasn't actually a friend to sinners is because they somehow think that they themselves are not sinners. Or at least, they are not "as bad" as those other sinners.
You know what this is? This is called pride, which is the worst of all possible sins.
The only people who would claim that Jesus wasn't really the friend to sinners are those people who don't think they themselves are sinners. 
I believe that when Jesus makes His statements about not coming for the righteous in Luke 5:32 and not coming for the healthy in Matthew 9:12, He was implying that none of us are righteous, none of us healthy. We are all sinners in need of repentance. We are all sick in need of a physician.
If Jesus was only going to hang out with the righteous, He would have stayed in heaven.
4. Jesus Didn't Come to Save us From Our Sin, but to Save us From Religion
When it comes to discussing who Jesus hung out with, the choice is not between the righteous people and the unrighteous people (for all are unrighteous), but rather between the religious and the non-religious.
I believe that–even more so than our sin–Jesus came to free people from religion. And one way Jesus showed this was by hanging out with the people whom religion rejects as "unworthy" of God's attention or forgiveness.
Jesus didn't hang out with sinners to show that God loves them more than God loves religious people. No, Jesus hung out with sinners to show both them and the religious people that God accepts and loves all people. That is one of the central truths of the Gospel message. You don't have to become religious in order for God to love and forgive you. In fact, religion may actually get in the way of understanding that God loves and forgives you!
5. Yes, Jesus Hung Out with Religious People Too
Yes, yes. I do not deny it. Some of His own disciples were "religious." And we must never forget that Nicodemus visited with Jesus (John 3), or that Jesus ate dinner with Simon the Pharisee (Luke 7:36-49). He also calls His followers His friends (John 15:14).
But again, the question is not whether or not Jesus hung out with religious people. Of course He did. The question is Why?
It was not because He approved of their beliefs and behavior. Not at all!
Just as Jesus didn't hang out with sinners and tax-collectors as an endorsement of their beliefs and behavior, so also, the fact that Jesus hung out with religious people should not be seen as an endorsement of theirs.
Again, I believe that Jesus was more concerned about the barriers to God which are erected by religion than He was about the barriers to God which are caused by sin.
But even this is getting off track. It is not about which group is worse than the other.
It's not about who is approved, accepted, or endorsed more than someone else.
The message of Jesus was this: "It's not about your sin! It's not about your religion! It's all about God! And guess what? He loves you!"
So Should you Make Friends with Sinners?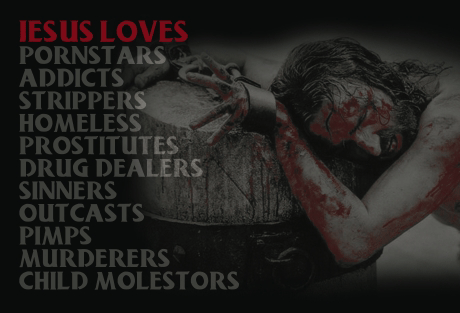 Well, I've got news for you. If you have friends, you are already friends with sinners.
Some of them are religious sinners and probably suffer from all sorts of spiritual blindness to their own sin, and how they mistreat others in the name of God.
Others might be non-religious sinners, who are simply trying to "have a good time" in life.
Which group should you seek to hang out with?
It's easy to decide. Here's the answer:
You should hang out with whomever God brings into your life to hang out with.
Look around you. The people in your life are most likely the people God wants you to live among. So live with them, as Jesus came and lived with us. Love them, as He has loved you. Forgive them, as He has forgiven you.
Final Note About Jesus the Friend of Sinners
After writing the post above, I did an internet search to see what others might have written on this topic. I found an article by Keven DeYoung called "Jesus, Friend of Sinners: But How?" which I strongly object to, and which the person who sent me the question above might have been referring to. I also found an article by Jonathan Merritt called "Setting the Record Straight on Jesus, 'the friend of sinners'" which is in response to Kevin DeYoung's article and is fantastic. Go and read Jonathan's article. He concludes with these words:
A Jesus who loves us even if we don't love back? A Savior who pursues us even as we run away? A Christ who offers fellowship to all indiscriminately without condition, no strings attached? That would be a Jesus who is better than we've imagined, and that would be good news.