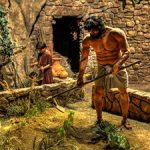 Did God curse Adam after he ate from the Tree of the Knowledge of Good and Evil? Nope. Remember, God does not curse humans and God does not punish. Of course, in Genesis 3:17-19, God does pronounce a curse, so we'll see what that is about in today's episode. Our study will also lead us into a little fun speculation.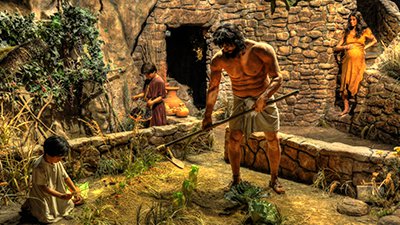 The Text of Genesis 3:17-19
Genesis 3:17-19. Then to Adam He said, "Because you have heeded the voice of your wife, and have eaten from the tree of which I commanded you, saying, 'You shall not eat of it': Cursed is the ground for your sake; In toil you shall eat of it All the days of your life. Both thorns and thistles it shall bring forth for you, And you shall eat the herb of the field. In the sweat of your face you shall eat bread till you return to the ground, For out of it you were taken; For dust you are, And to dust you shall return."
In this discussion of Genesis 3:17-19 we look at:
The consequences upon man for eating from the Tree of Knowledge
Why it was not wrong for Adam to listen to his wife
The fact that Adam and mankind is not cursed
The three consequences for the curse upon the earth
Resources:
Downloadable Podcast Resources
Those who are part of my online discipleship group may download the MP3 audio file for this podcast and view the podcast transcript below.
You must
join a discipleship group
or
login
to download the MP3 and view the transcript.
Do you like learning about the Bible online?
Do you like learning about Scripture and theology through my podcast? If so, then you will also love my online courses. They all have MP3 audio downloads, PDF transcripts, quizzes, and a comment section for questions and interaction with other students.
If you want to deepen your relationship with God and better understand Scripture, take one (or all) of these courses. They are great for personal study or for a small group Bible study.
You can see the list of available courses here, and if you join the Discipleship group, you can take all the courses at no additional cost. Go here to learn more and join now.