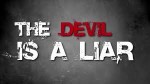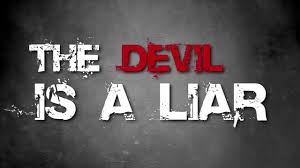 Yesterday we learned that if we had lived in the days of Jesus, we probably would have been among those calling for His death. The reason we do this is because we use violence to cover up violence, and we use God's name to defend and justify our own violence.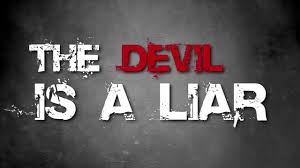 Such murderous, deceitful, lying violence is proof that when we behave this way, we are of our father the Devil. The devil was a liar and a murder from the beginning, meaning that he not only leads people murder and commit violence, but then loves to get people to lie about it as well, especially lie about the source of the violence.
There is no greater lie than when we commit violence and blame it on God.
Yet, most shockingly of all, when our actions follow the footsteps of our "father the devil" (John 8:44) in murdering and lying about it, God, out of His infinite love for us, stoops down into our deceit and death, and covers our tracks with His blood.
Though Satan delighted in murdering and framing God for it, he did not know that this would be his undoing. When Satan led humanity to cover God's hands with the blood we ourselves had shed, he thought he was both destroying God's good creation and ruining God's righteous name in one stroke.
Little did he know that God's hands were bloody long before we attributed any blood to His name, but they were covered in His own blood, which He shed for us before the foundation of the world. Jesus is the Lamb slain before the foundation of the world. God takes our violence onto Himself because He alone is able to soak it up into His being without it destroying Him forever.
Understanding the Violence of God in the Old Testament
It is in this light that we can read the Old Testament texts. When we look at the violent portrayals of God in the Bible, we should expect to see people laying blame at God's feet for what obviously seems to be their own evil intents. Based on what we have seen, it should not surprise us that people want to blame others for their own evil, for that is what the devil has been doing from the very beginning, and what we ourselves do as well. We kill others and blame God for it.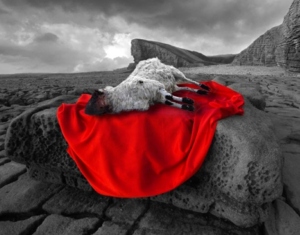 When bad things happen, we blame God.
What does surprise us, however, is that when we look back through the pages of inspired Scripture, we see that God accepts the blame. He allows people to attribute violence to His name. God takes their murderous violence upon Himself.
Why?
For the same reason Jesus went to the cross.
When Jesus goes to the cross, while it is true that men put Him there, they could not have done so had Jesus not gone to the cross willingly. Jesus allowed Himself to be numbered among the criminals and the transgressors.
Why?
So that God could raise Him up, and in so doing, take away the mask and the lies about the source of our own violence, and in the process, deliver, rescue, and redeem us from ourselves.
This is exactly what God was going in the Old Testament.
When God allows—even inspires—people to write about Him as if He were a mass murderer who slaughters women and children, He is doing this for the same reason Jesus willingly went to the cross.
Every time God looks like a lying, murderous, baby-killing, woman-raping bastard, it is because God has taken the burden of human sin upon His shoulders, and borne it away upon His body into death.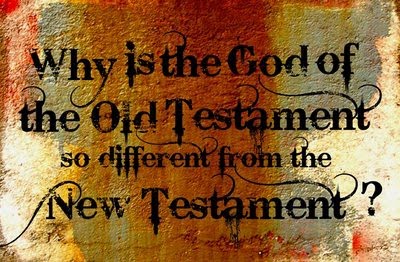 How can a God who says "Love your enemies" (Matthew 5:44) be the same God who instructs His people in the Old Testament to kill their enemies?
These are the sorts of questions we discuss and (try to) answer in my online discipleship group. Members of the group can also take ALL of my online courses (Valued at over $1000) at no charge. Learn more here: Join the RedeemingGod.com Discipleship Group I can't wait to hear what you have to say, and how we can help you better understand God and learn to live like Him in this world!