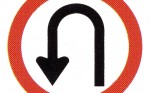 In a previous post we learned that confession of sin is not required for the forgiveness of sin, but is important for maintaining our fellowship with God, and with one another (1 John 1:7-10).
What about repentance?
Several passages in Scripture seem to indicate that repentance is necessary to receive the forgiveness of sins.
For example, in Luke 3:3 we read that John preached a baptism of repentance for the forgiveness of sins. Does this teach that forgiveness is dependent upon repenting and being baptized?
Yes and no.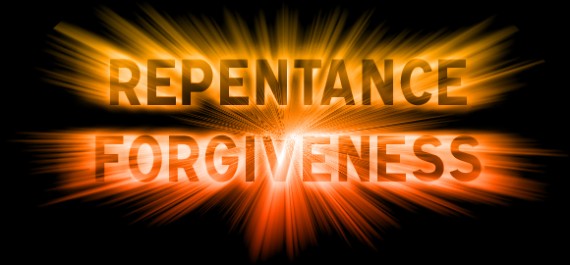 Part of the difficulty with the word "forgiveness" is that modern English speakers have put a slightly different twist on the word than how people would have understood the equivalent Greek or Hebrew words in the Scriptures when they were written.
"Forgiveness" doesn't mean exactly the same thing it did 2000 years ago.
The word "forgiveness" today describes a vague, psychological state that exists within the mind of a person. It is kind of like peace or joy. These exist, but they are primarily mental states of being.
Forgiveness = Release
The word "forgiveness" comes from the Greek word aphesis. In a previous post about the two kinds of forgiveness, we saw that while aphesis can be translated as "forgiveness," it is closer to something like "liberty," "freedom," or "release." It is used of the release of captives and slaves, of the cancellation of debt, or even of divorce (LXX: Isa 61:1; Jer 34:8-17; Ezek 46:17; Matt 6:12; Matt 13:36).
So when New Testament authors write about repentance for the forgiveness of sins, they have in mind the cancellation of debt or the release of a slave from captivity to sin. See my sermon "What is Repentance?"
Therefore, repentance for the forgiveness of sins has nothing to do with gaining eternal life and entering heaven, but about freedom from the captivating and addictive power of sin.
The Purpose of Repentance
God wants us to admit that we have sinned, and deal with it, not because sin is a big issue with God, but because He sees how much sin is hurting and damaging us.
God wants us to repent of our sin so that we can be liberated from it, and released from its addictive power in our lives.
Sin damages us, and God reveals our sin to us, not so that He can threaten us with hell if we do not confess and repent, but so that by agreeing with Him that we have sinned (confession), and taking steps to move in the opposite direction (repentance), we can be released (forgiven) from any sin that holds sway over our lives.
Do you fear that you have committed the Unforgivable Sin?
Fear not! You are forgiven. You are loved.
Fill out the form below to receive several emails from me which explains how you can know that you are loved and forgiven by God.