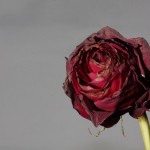 One of the themes of my life is that death precedes resurrection.
I firmly believe that many people hold on to personal goals and pet projects long after they should have let them die a natural death. If we would let these things die, this would enable God to raise up something new in our life from the dust and ashes of the past.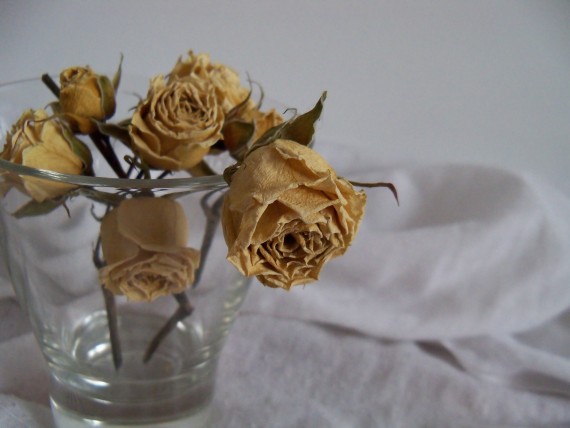 I wrote about this in The Death and Resurrection of the Church. Churches often keep programs running for many years after they have ceased contributing anything to the life of Jesus in the church. If a church would remove programs from life-support, they would see God raise up new leaders with new ideas for new ways to reach new people.
But talking about letting things die is one thing. Actually letting things die is quite another.
I have recently begun to feel God calling me to let a lot of things in my life die.
What things?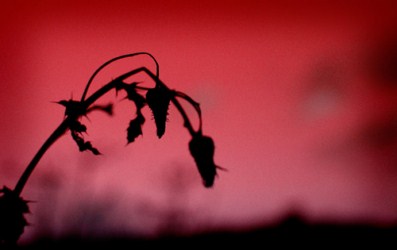 Specifically, most of the things related to my "online presence."
This blog.
My publishing company.
My books.
My writing.
My web design work.
My Twitter account.
My Facebook account.
I feel that God is calling me to allow everything that makes me "me" to die.
Why? Because my online presence has consumed the real-life me.
When I first started my website over fifteen years ago, I wrote just for the fun of writing.
But in the last year or two, writing has become a burden, a chore. It has become something I must do so that I can maintain everything I have built up to this point. Rather than being excited about some new insight from Scripture or idea about theology which I get to pass on to others, my writing has become more about pageviews, backlinks, ad revenue, email subscriber stats, book sales, and comment counts. And as I have come to focus on these, the thrill and joy of study and writing has disappeared.
So I feel God wants me to just let it all die.
This is terrifying for me.
I have spent countless thousands of hours building my website and getting it to the place it is now. Can I just let it all go?
I generate money every month from advertisements and books sales which I have come to depend upon for monthly bills. What will I do without that money?
I have made some good online friends through online blogging and writing. Will they now disappear?
I do feel, however, that if I let everything die, God will raise something up from the ashes. I feel that God has something more for me than the tiny little blogging and book publishing empire I have built for myself (Which is not an empire at all, but more like a cool-aid stand on the corner…)
But at the same time, I wish that before I let everything die, God would tell me what He is going to resurrect. That would make the dying so much easier.
Yet I know that God does not work that way… Every time I have seen death lead to resurrection in my life, I have never, not once, known what the season of resurrection was going to look like during the time I was going through the season of death.
So I am going to let things die, and then see what God raises up in His own time.
Here is what this looks like for my blog and books:
I am not actually "killing" anything. I'm not going to delete this blog or cancel my Facebook account. I am just going to step back from it all. I am taking a break from online activity.
For the most part, I will not be very active on Twitter, Facebook, or on this blog. For how long? I do not know. It may be a month. It may be a year. It may be forever. I just don't know.
Nothing that is currently online will be taken down. I am leaving up all my blogs and websites. I just will not be adding content to them regularly (if at all).
I do, of course, have some commitments to tie up. I have agreed to publish some books through Redeeming Press. This will get done. Those authors who are already published will continue to receive royalty payments.
I am blogging once a week in preparation for the "All About Eve" conference. That will continue as well.
But that's about it.
I think one reason God is calling me to die to all this is because very little of it is me. Over the past two years, I have come to see that God does not want us to be like Him, nor does God want us to be like Jesus. God calls us to be fully us.
We most glorify God and we most reveal Jesus only when we live up to who God made us to be and where Jesus is leading us to go.
As long as we try to be like God and point people to Jesus, we are hiding from and even denying the person God has made us to be.
As I look back over my research, study, and writing from the past several years, I see that I have been doing everything I can to not be me, but to be someone else instead. This is not all bad, because we learn by imitation, but God has recently been calling me to be me.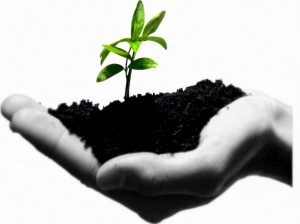 Since I am not sure I know what that means, the me I have become must die so that the me God desires can rise up refreshed and renewed.
So until God raises up something new in my life, or gives me direction on what He wants me to do, or maybe just gives me permission to pick back up where I left off because I needed a Sabbath rest, I will not regularly publish new blog posts, write new books, respond to comments, or interact with people much on the various social sites. If you send me email, I cannot promise I will respond to that either. I just feel God calling me to die.
And when resurrection comes … as it always does … it will be in God's timing, in God's way, and for God's purposes.
See you on the other side!