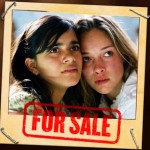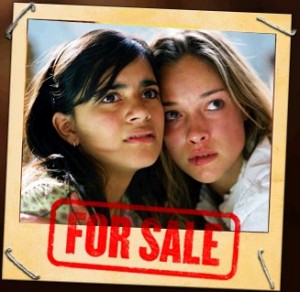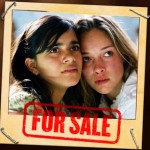 Some people say that prostitutes like what they do. That they enjoy it. As my family and I have been trying to get involved with rescuing girls from the sex-slave industry,  we recently read Renting Lacy by Linda Smith. It it, she has a section where she shows how ludicrous it is to think that some women want to be prostitutes.  This, of course, is especially true for child sex-slaves, many of whom are 9, 10, and 11 years old.
Here is what she writes:
When I grow up, I want to be a prostitute.

I want to be used by men however they wish.

And I'll say, "Oh baby, yes, I love it. I love everything about you." And I'll hold back my vomit and keep on my smiles to convince them, so they'll stop slapping me. But because I love it, because I love the taste of everything  about them, they'll say I'm a slut, a dirty little girl who needs to be punished. They'll burn cigarettes into my skin, jab me anyplace they like, bloody my nose, blacken my eyes, laugh at my tears, hold a gun to my head, cut me, tattoo me, as their eyes grow large and excited. I'll scream and cry and beg because I can't act anymore.

I don't want to be riding a pink bicycle with a basket in the front. I hate the little girls with their hands held tightly by fathers, fathers who look at me in disgust and cover their daughters' eyes so they don't see me. I don't want to be one of those girls with a decorated bedroom and frilly pillows on my bed. I don't want to giggle and talk about whether a boy likes me or not. I don't want to decide for myself whether to wait for marriage to have sex or remain a virgin.

When I grow up, I don't want to attend college, consider joining a sorority, or have my own apartment. I don't want to try different career paths or figure out who I am. I don't wish for a wedding day in a church or on a beach with bridesmaids, a dad walking me down the isle, little flower petals beneath my feet. Who cares about baby showers or decorating a nursery? I don't want to learn how to cook or decide between being a stay-at-home mom or a working mother. I don't want any of those things.

Because when I grow up, I want to be a prostitute.

Can anyone believe that?
Don't believe the lies. Prostitutes did not choose to be prostitutes. They are enslaved, in one way or another. What are you doing to end such modern day slavery?
To learn more about Human Trafficking and sex slavery, check out some of these posts:
Human Trafficking Posts
---