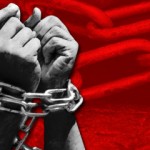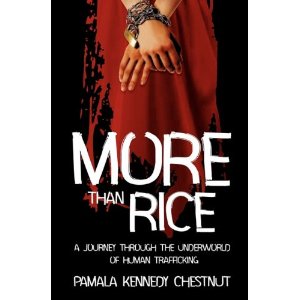 Imagine if you were a young girl, ripped away from your family, and taken to a foreign country where you were repeatedly raped, 30 or 40 times per day, for months and years on end. How would you handle this?
Tragically, that is the story for millions of young girls around the world.
More than Rice by Pamala Kennedy Chestnut follows the story of one young girl named Gabriela from her abduction in Manila, to a brothel in Malaysia where she is housed with dozens of other girls who are forced into sex slavery. Like other books in this genre, many of the events in the book are painful to read, and will bring feelings of horror and shame at the thought of such things happening to young girls, some as young as 7 or 8.
The story is riveting, fast-paced, and worth reading. I do, however, have one complaint: The story has a happy ending…almost a fairy-tale ending. I know that is an odd thing to complain about. We should all want happy endings for these girls. But I just fear that it did not paint a realistic picture of what happens to the vast majority of girls who are trapped in sex slavery. Most end up as addicts, in prison, or in an early grave.
Of course, the happy ending is only because there were people who cared enough to get involved. So maybe that is the way to read the book. There are millions of girls living in nightmares around the world, but you and I can help rescue them if just do something. And that was ultimately the challenge of the book, as the last several pages include various statistics, organizations, and websites which will provide more information and help you get involved.
So if you want to learn more about the plight of these young girls, and what you can start doing to help rescue them, I recommend this book.
To learn more about Human Trafficking and sex slavery, check out some of these posts:
Human Trafficking Posts
---